I got four new Catrice polishes! Thank you, Mamy.
For couple of months now I've been eying last years China Glaze Summer Days collection (which I hated last year btw ). One of the polishes I liked was Strawberry Fields. But I'm so slow to buy polishes that are harder to remove so I was happy to see similar shade in new Catrice edition (even-though I suspect the only thing they have in common is color of the shimmer :D ).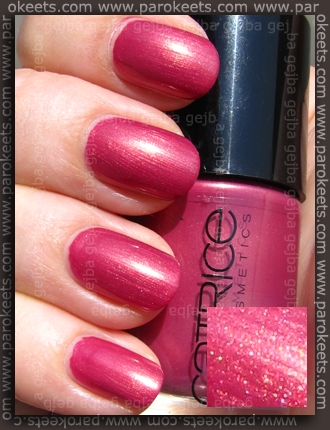 This is definitely not my typical color choice – "dirty" pink with gold shimmer. I suspect the shimmer was deciding factor. It gives polish deeper dimension and coral undertone in indirect lighting.
Application was not problematic by itself, but I made a mistake with thicker second coat which resulted in bubbling of the polish.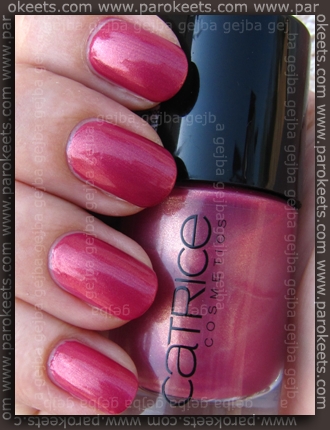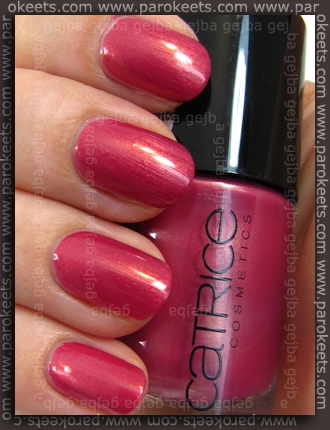 What do you think? To have or not to have?