Our Muller just got new Essence Into The Wild TE. I suppose I don't have to tell which products I bought.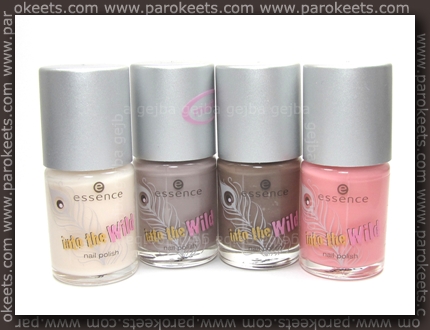 All of the Into The Wild polishes are without the shimmer. Three of them are creme and one is matte. Lighter shades are streaky, so application is not quick and easy. Zulu and Desert Fox are more pigmented and have way better formula.
Bongo Drums is dirty white shade with tricky undertone. The closest thing that comes to my mind is coffee with lots and lots of milk in it. OK – lets try it from other side – milk with few drops of coffee. :D
I used three layers and added the fourth one on the pinkie. Nail line is still visible.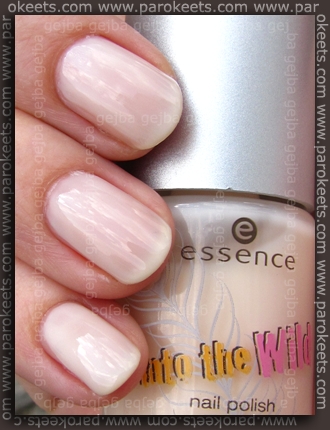 Heart Chakra is one of those shades that looks totally unconvincing on the shelf, but when you try it on …
It's easier to apply than Bongo Drums. I used two layers. I expected chalky color but got soft pastel pink coral instead. I'm not complaining.    It can be more pink or more coral depending on the lighting you're under at the time.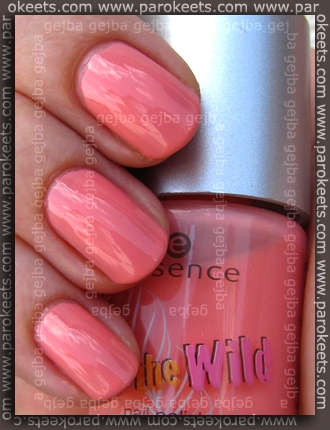 The winner in this collection is definitely Zulu. Light gray shade with purplish undertone. I used two layers of polish and no base coat on my little finger … but it made no difference what so ever. The finish is the same whether you use base coat or not.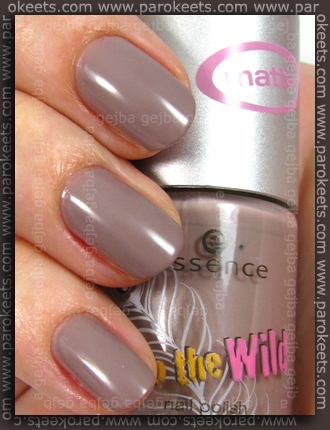 This shade is suppose to be matte. If anything, I would call it plastic-satin finish.
I used Essie Matte About You and Essie Good To Go so you can see comparison between matte, glossy and "Zulu" finish.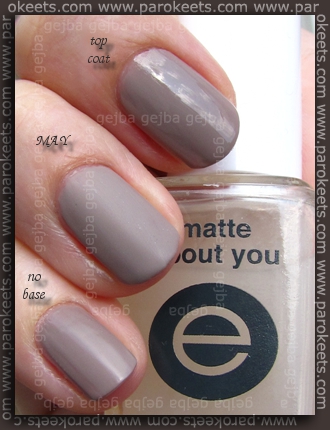 Darkest shade is called Desert Fox. This foxie is a must have for all the lovers of of gray toned brown polishes. I used two layers, but one would be enough.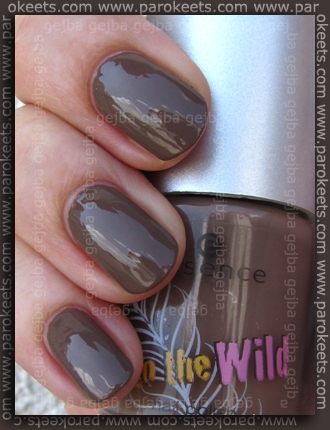 I paid 1,69 EUR for 10ml bottle of polish.