Yesterday I had especially beautiful day. Postman brought me something unexpected. In cute package I received lovely letter and Zoya Harley polish. It turned out darksome was my fairy godmother. Of course I had to try it right away.Harley is gray based polish with tiny silver and violet shimmer that gives it violet undertone.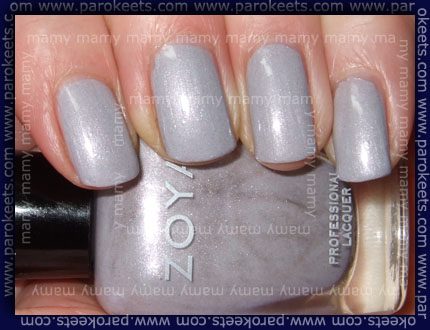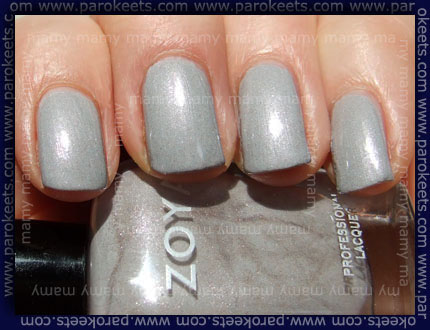 I applied two coats and experienced no problems. I didn't however manage to capture violet tone of this polish.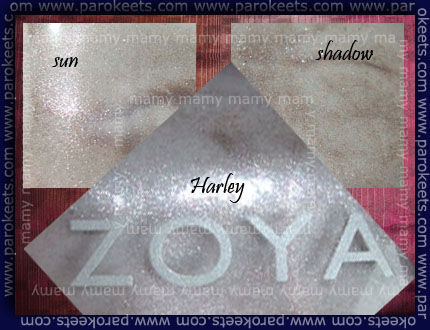 Konading is my week point.    I'll share this experiment with you since I'm in really good mood.
I used different images from B16 and B33 plates from "Maestra's store".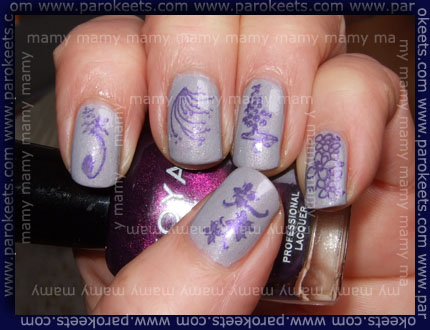 I love gray color since I can easily combine it with lively colors. While taking pictures of the polish, I remembered I remembered I recently bought new sandals in gray color.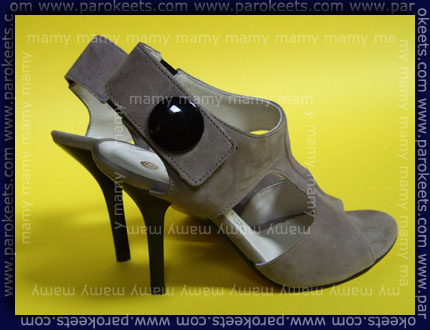 For the end I would like to thank darksome and rest of the ladies who brought me little gifts that made my day. THANK YOU!