China Glaze Watermelon Rind was one of the last polishes I bought on Trans Design before the shipping went up . RIP TD.
I can only say that this was love at first sight. Perfect blue-green with fantastic shimmer. Most of the time it looks more green than blue on me. But if the light is stronger (like the sunshine we almost never see this May) it turns more blue-green.
I used two layers (except on middle finger where I added the third one) + top coat. I like this polish best with three layers. My polish had quite runny formula so application was not peace of cake, but you have to forgive such a minor inconvenience, when you get shade like this on your nails.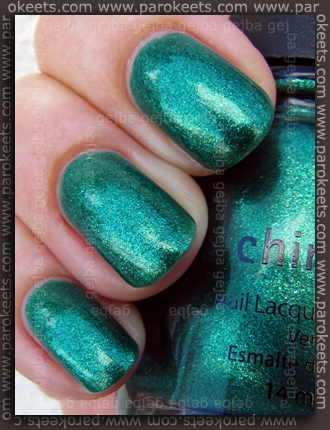 I took the above photo on the second day, but since I loved the polish a lot, it lasted two more days. So I added one coat of Essie Matte About You to spice it up.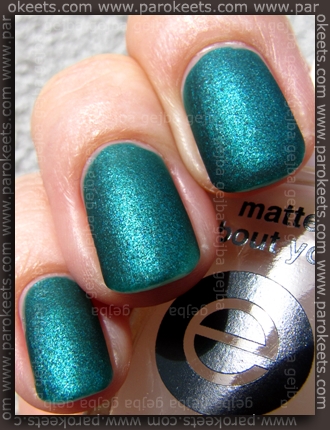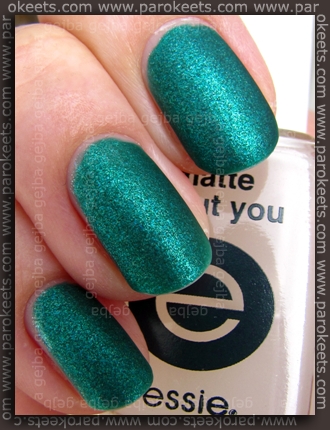 Ahhh – what a beauty.