When I was browsing through the Illamasqua home page, I instantly feel in love with their next photo.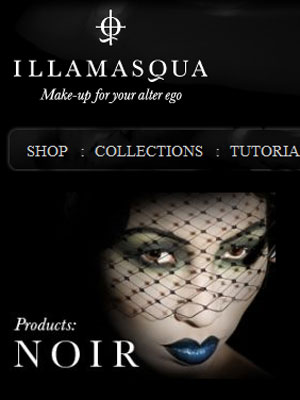 I took the picture as an inspiration and I tried to do my version of the Illamasqua Noir look. Of course my version is nothing compared to what you see above. But you know I'm not a make up artist and my eyes are way different from the ones the beautiful model has. Well … at least I tried.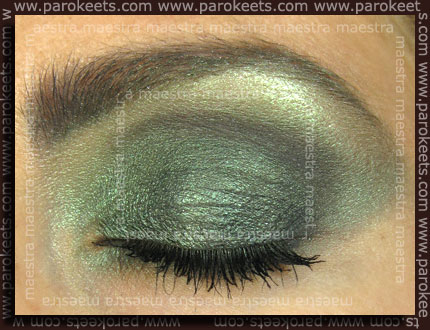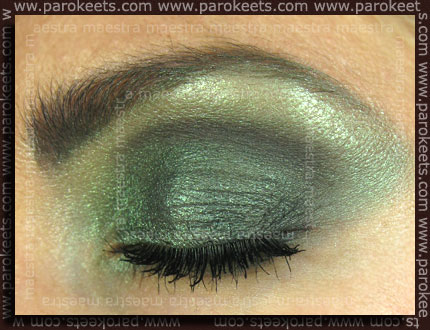 I used tons of different things to create the look. Sorry, I can't remember what I used, but I can tell you it was a lot. And there was a lot of blending involved. I know how important perfect eyebrows are, that's why I tried really hard with them and I painted them very dark. I freaked out, when I looked in the mirror and saw almost black eyebrows.  Unfortunately I didn't have any false eyelashes at home, when I was creating the look. I know that false eyelashes are almost a must when you do such a dark and dramatic make up. Well, I have to buy some and learn how to use them. Which false eyelashes are your favourite and why? I would really love to know.
OK, move on to the manicure I would wear to such a make up. I'm not completely sure, whether I would wear the very eye-catching and gorgeous China Glaze – Entourage …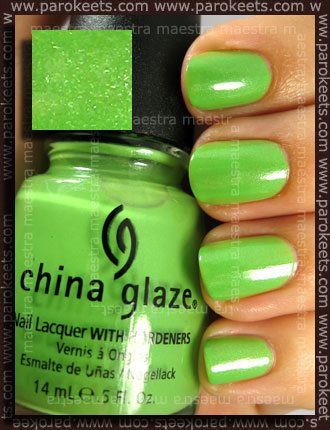 … or maybe I'd go with the half moon manicure …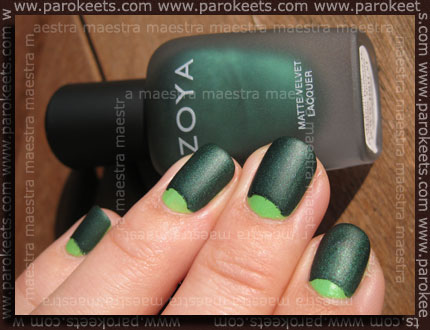 What do you think?