A few of our readers commented on my last post, that they would love to see, how does the make up look with my eyes opened. My eyes were really really red when I finished with the make up. I have sensitive eyes, I guess. I didn't want to show you these pics, but if you wanted to see them, here they are. (I had to pimp the pictures "a bit" (Maybe I pimped them too much, though). Otherwise, they would scare you to death.  )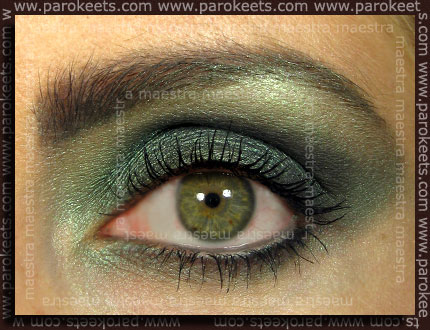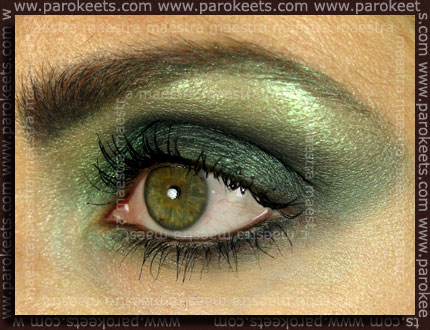 And here's another suggestion for a manicure that would look good with the Illamasqua look.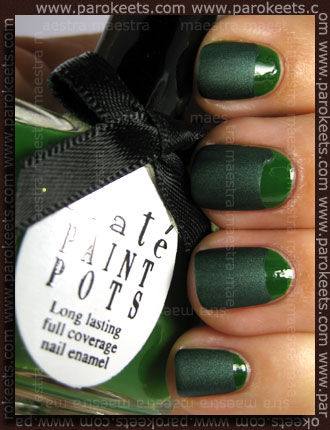 The manicure was suggested by our reader Ulmiel. She suggested that I should combine Illamasqua Rampage with the Zoya Veruschka. Brilliant idea! Well, I don't have the Rampage nail polish. I tried to find a similar polish in my stash and I think that Ciate – Stiletto is the closest (although it's obviously not a dupe).
What do you think? Did I scare you with my open eyes? And what do you think about the half moon manicure (besides that the moons are too big  )?