Alverde put a new limited edition called Rose Garden out. There are several items in the collection: lipsticks, lip glosses, rouges and eyeshadows. I only bought the green eyeshadow called 309 Rose Garden (so far).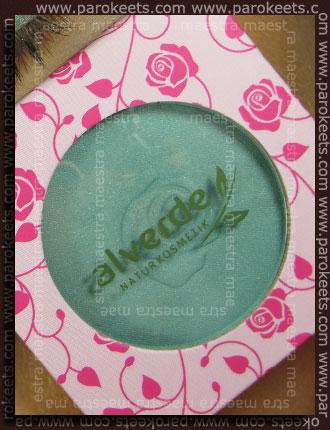 It's a nice color and the pigmentation is also good. I swatched it for you on my eyelid over a base. The pictures were taken 3 hours after the application.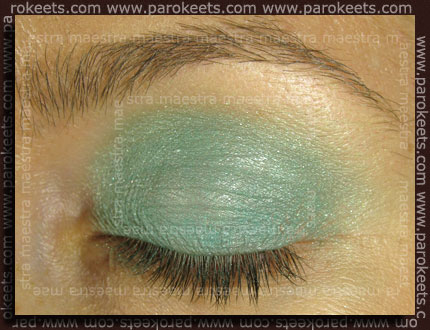 There's only a base and the Rose Garden eyeshadow on my eyelid. I didn't have any problems with the application. The eyeshadow is well pigmented. But until now I only swatched it and didn't have the chance to do a proper make up with it.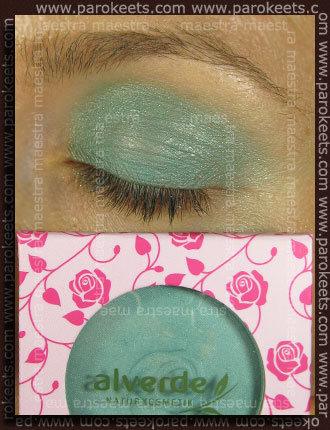 The packaging is lovely. I like the design. And I think it's cute that it's made of cardboard, but I don't know what does this mean on a long term. What will happen if it comes in touch with water? Is it resistant enough to take it on a vacation?  I don't know … I haven't tried that yet.
Please, let me know, what are your thoughts about the Rose Garden collection.