I know you're anxiously waiting for p2 polish swatches from my German haul, so I have for you today first three polishes: one green and two blues.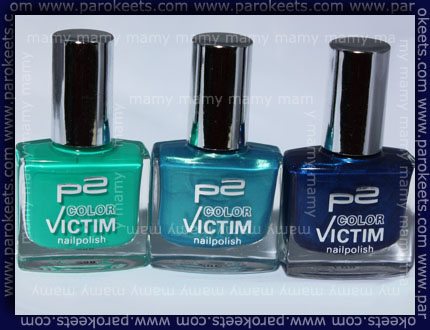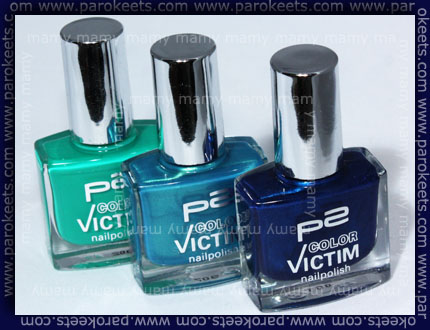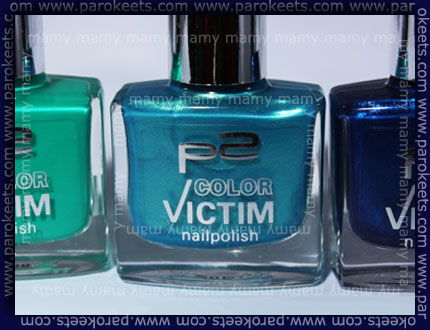 p2 polishes were very pleasant surprise. They have excellent brush, application is great even-thou formula is little bit on the thin side. Coverage is good, but you'll still need two layers.
P2 – Artful is creme green polish with lots of white base, which gives it pastel look. Shade wants to be turquoise, but it's not. Photo is also to much turquoise, so you'll have to take my word for it that it's really green.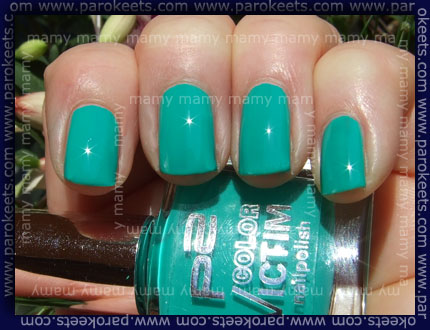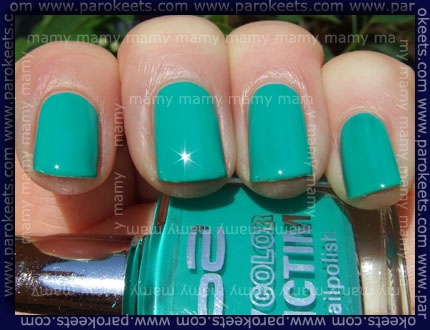 P2 – So Cool! is blue with gold shimmer. I don't like frost finish much, but since brush stokes are not that visible I can live with it in this polish.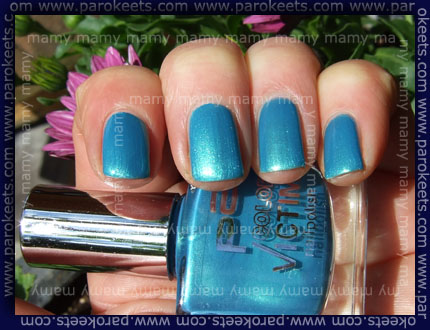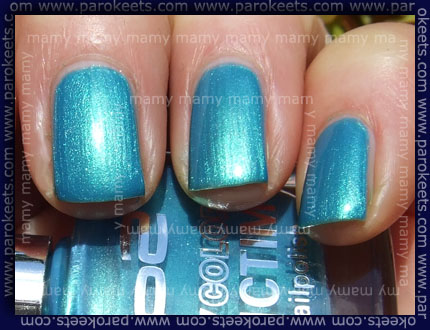 P2 – Fancy is dark blue shade with silver shimmer and high gloss. I used two coats. Application was not difficult.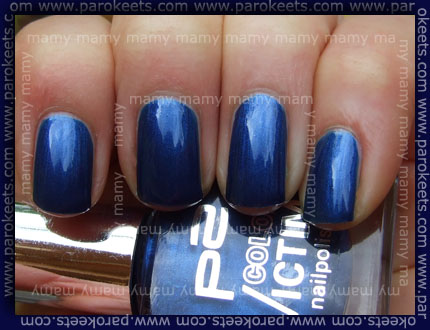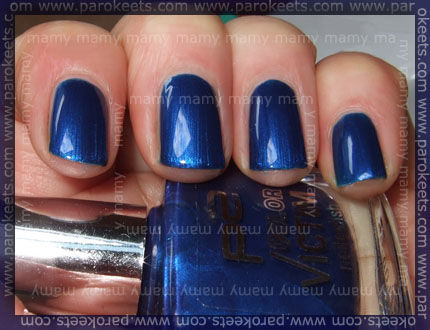 Price is more than fair – 1,55 EUR for 8ml of polish. Unfortunately they're not available in Slovenia. Bottle itself is nothing special, but the treasure inside makes up for the bottle design.