That's how Maestra looks like when she's going to the beach.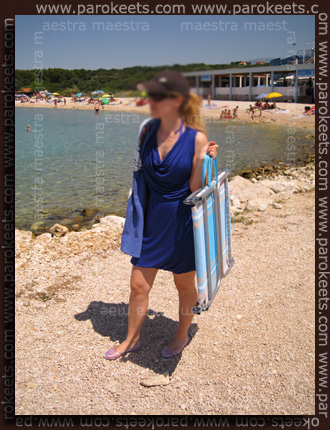 Maestra's must haves for the beach: Nike cap, sunglasses, large towel, deckchair and a bag full of more must haves …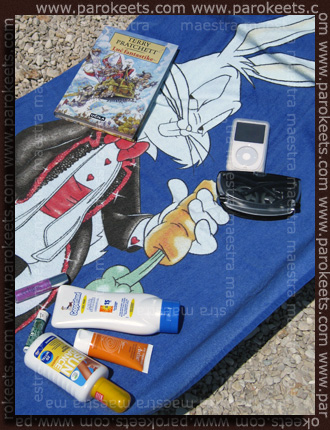 … a good book (right now Terry Prattchet – Light Fantastic), different sunscreens, lip gloss with SPF protection, iPod (mine is really old), good headphones (I like Sennheiser).
And an absolute must have for sunny days is of course a great holographic nail polish. My favourite is Nfu.Oh – 65. Look at this beauty!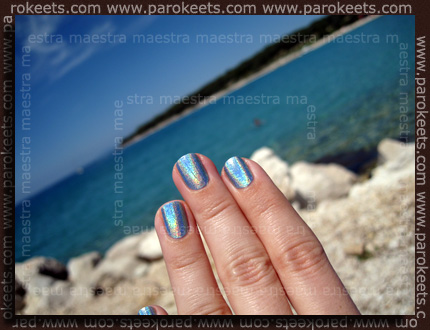 I used the Nfu.Oh Aqua Base as a base coat and the application wasn't a problem and the wear time was decent too.
And if there's sea-urchins and rocks in the water, I like to protect my feet. This year I picked some transparent rubber shoes. I think these look cute, weird and funny at the same time. :D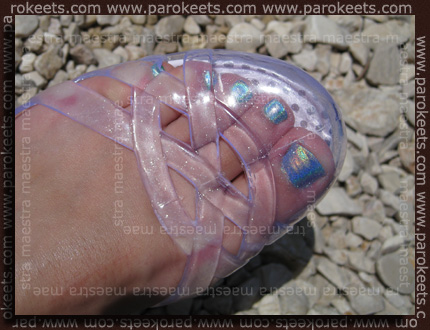 Mani, pedi and funny shoes all in one picture.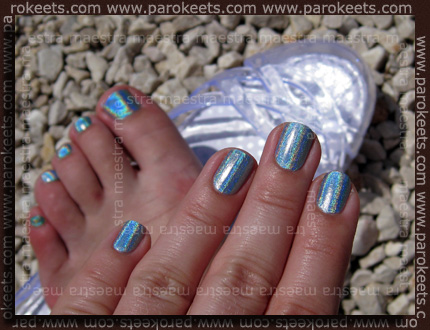 That's all for today. Thanks for reading!