Beautyaddict, Mancina Se Štima and Pink_Diamond tagged us for Sweet Blog Award.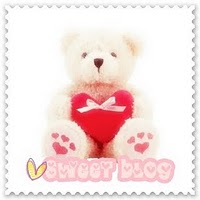 The rules:
Give this award to 10 sweet bloggers.
Make a post about the award including the picture and mention the person who gave it to you.
Put the award on your blog.
Let your nominated 10 know you've awarded them by leaving a comment.
I tag following bloggers/blogs:
Variola Vera
Mademoiselle C.
Mylanqolia
The Lacquer Files
Laquermanic
But I could honestly name at least 100 more blogs that deserve the prize.