Comparison between Essence Back To Paradise (Return To Paradise TE) and p2 Dangerous is a readers request:
Thanks for the swatches! Do you have the naillaquer "dangerous" of p2? I'm dying to see a comparison between "dangerous" and "back to paradise".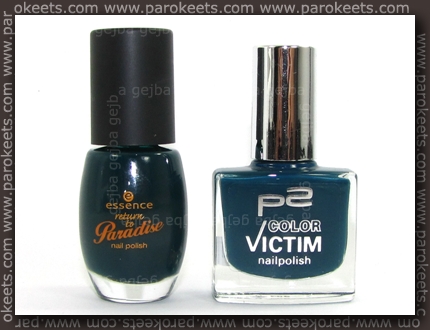 Since I already had p2 Dangerous on nail wheel I added Essence Back To Paradise next to it.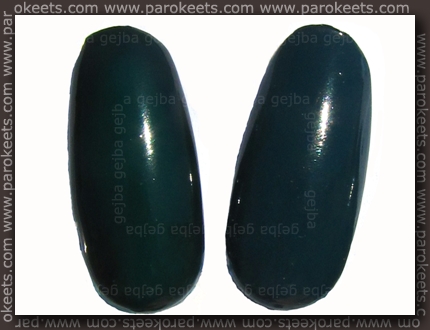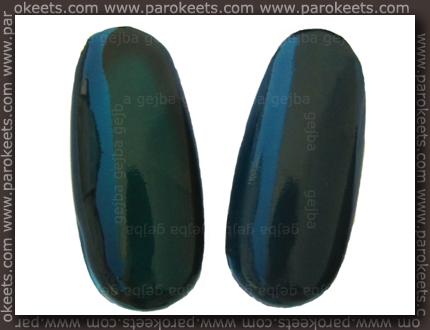 Though they're both dark and mixture of green and blue they're not that similar. Prevailing color in Back To Paradise is green while the main color in Dangerous is blue.
I have to have bot of them. :D