Our Muller's are currently selling Essence Eclipse or Return To Paradise TE or both. I visited all three of our Muller's but didn't manage to find My Little Orchid polish.
So I have for you today only 4 of the 5 Essence Return To Paradise polishes.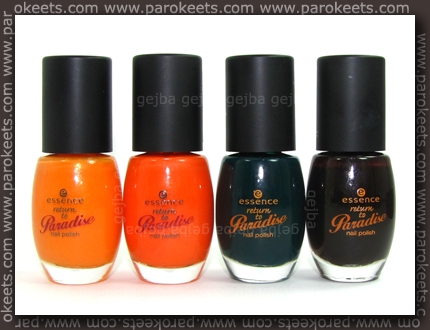 Let's begin with the lightest shade – Fruit Punch.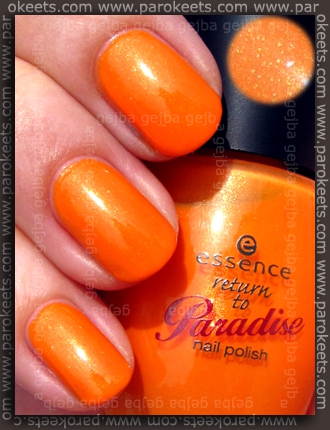 I deliberately used thicker second coat on my middle finger to see if the third coat would deepen the color (and I was just to lazy to actually use the third layer ).
Color is nice light orange shade with yellowish shimmer.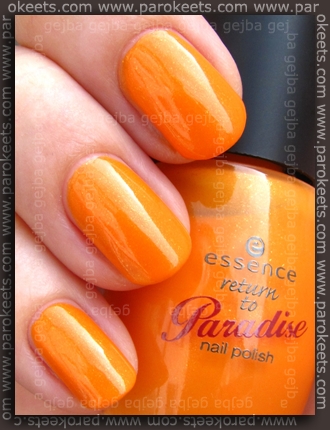 Since there is another orange shade in this collection, I had to compared them.
Sun Downer (ring finger) is a lot more red and I would call this color true orange, while Fruit Punch is more yellow-orange.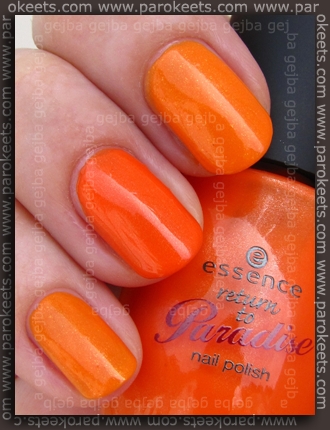 Sun Downer is also applied in two coats. Polish has similar shimmer as Fruit Punchu, but more finely milled.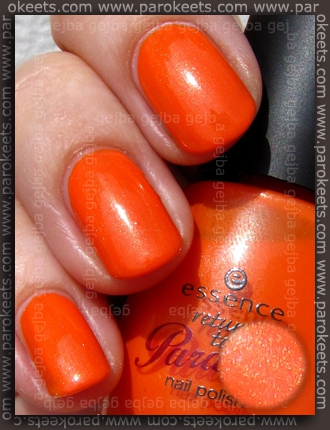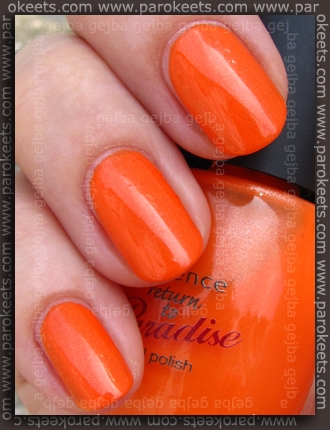 Both orange polishes are pretty summer shades, but for some reason I was not really impressed with them.
My favorite polish from Return To Paradise collection is … Back To Paradise. Dark green shade with slight blue undertone – no wonder I love it. :D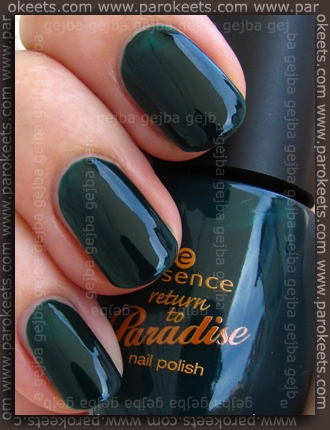 Of course I had to find out right away if its similar to American Apparel Hunter shade. They're both dark and green, but Hunter (ring finger) is more yellow green while Back To Paradise leans on the bluish side.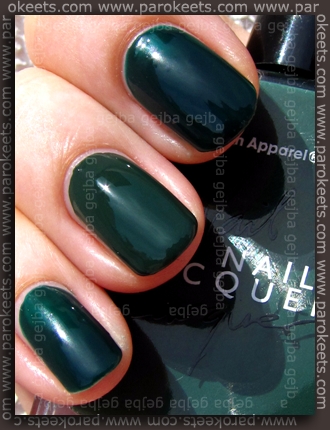 If you compare them in shade, difference is less obvious: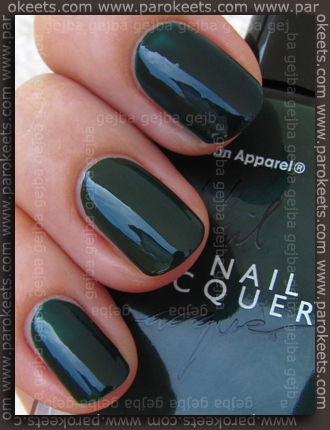 The last polish I have for you is Jungle Drum – dark brown polish that has added shimmer … or the browns would become Essence berry shades (you get same one in almost every collection ).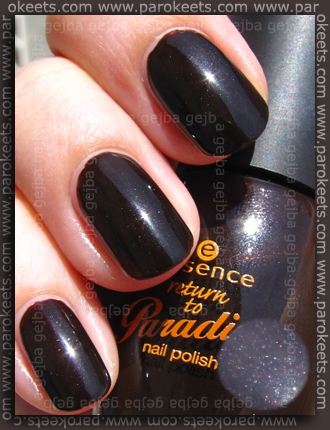 There is not a lot of shimmer present, but you can see it nicely in the sun. Interesting thing is that this polish has purplish undertone and not red or yellow one.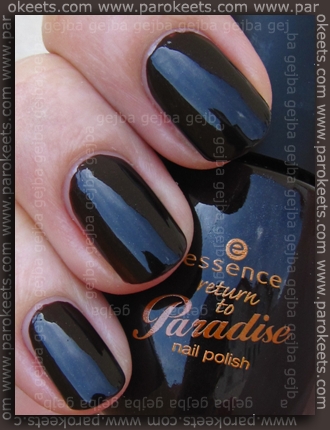 I had trouble with formula of these polishes. You have to have really polish loaded brush to achieve nice application.
But the good side of thick and pigmented formula is, that all of them are great for Konad.