Our fantastic Mamy found My Little Orchid from Return To Paradise TE for me.
As soon as I get my hands on it, expect swatch + Konad images from the whole RTP collection + something sweet.
Today I have for you just a quick comparison between Essence Jungle Drum (Return To Paradise) and Essence Chocolicious (Sun Delicious) polishes. And since I added Jungle Drum on my nail wheel, you get CND Raisin In The Sun as a bonus. :D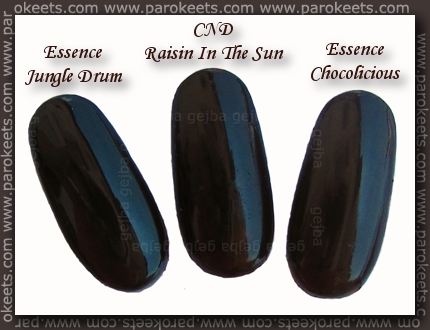 Chocolicious is little bit lighter and with yellowish undertone, while Jungle Drum has slightly violet undertone and shimmer.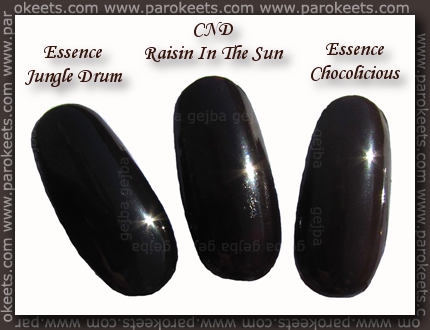 I prefer Jungle Drum because of the undertone and shimmer. Well – Chocolicious does haver nice smell. :D
Now I'm really heading of to mini vacation.