Essence TE – Sun Delicious is finally available. Our Mamy was very kind and found all five polishes for me.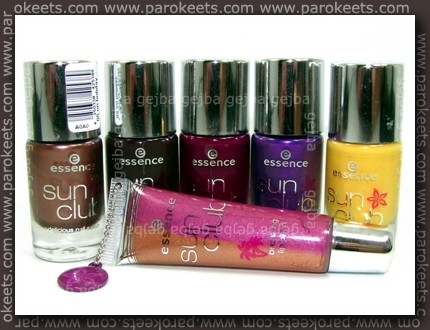 This was one of the toughest collections I swatched – almost every polish had one problem or the other. In the end I spend whole day playing around with the photos for this post.
The lightest shade in this TE is called Sunny Side Up. I like the color – it's not canary yellow, but still bright if a little muted with minimal orange undertone. Application is better than with pastel shades but still problematic. I used two layers and top coat on my pinky. Top coat muted yellow shade a little bit more. Stronger the light – more lively yellow color gets.
Shooting this polish was a nightmare – it turned out neon yellow or too yellow. In the end I had to use photo editing program to be able to show you something that looked more realistic.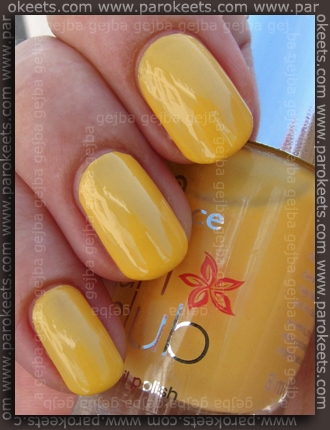 Meet Me At The Club is my favorite shade in Sun Delicious TE. Fantastic violet shade with multicolored shimmer. I used two layers. Application was OK.
This shade turned out too blue. I tried to show you as real color as possible, but it's still to cool. Image a little bit warmer and even prettier color. :D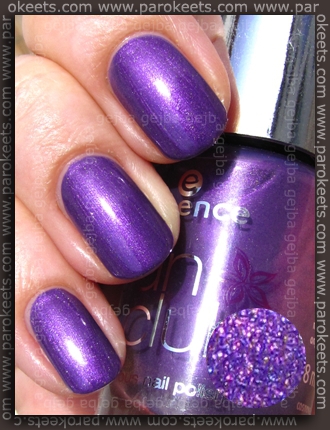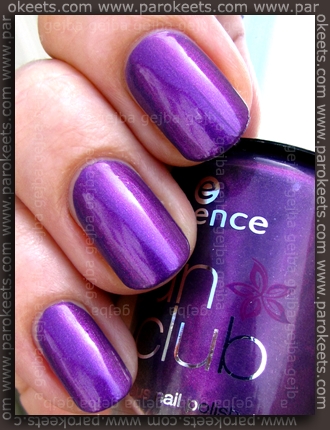 Isn't it gorgeous?
I didn't like On Holiday shade very much. Streaky application, weird mix of brown and bronze color … And when I saw it in lightbox, my face looked like this: . Two layers + top coat to camouflage streaky application at least a little bit. This is the only shimmer polish besides Meet Me At The Club in this collection. Finish – frost.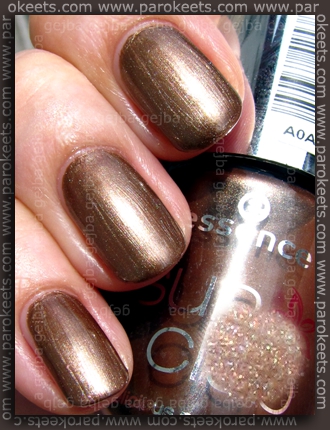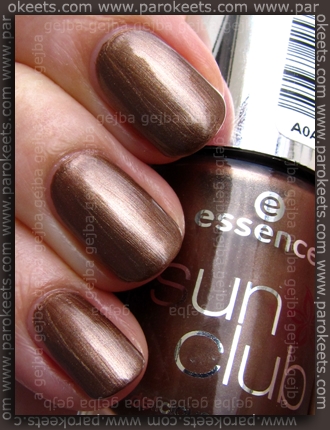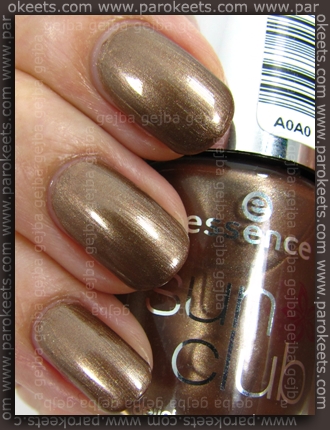 Chocolicious is another great shade – looks like melted chocolate. Application was OK, I used two coats of polish and top coat on my pinky. Finish – creme. This shade looks very similar to CND Raisin In The Sun polish.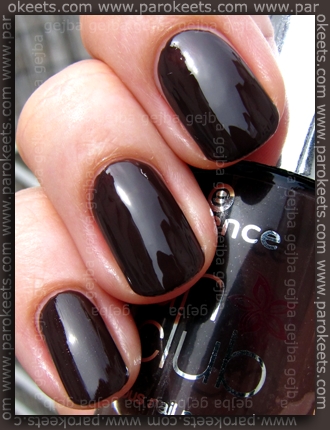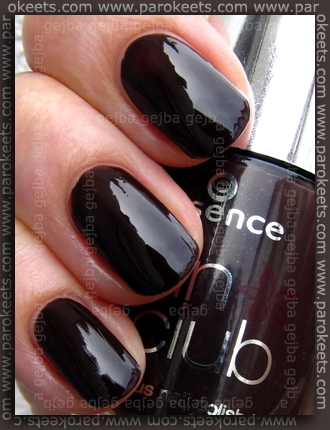 I got the last shade in this TE late in the late afternoon when I don't have direct sunlight anymore, so the light is not the same as in the previous photos. My fingers are at the odd angle because I had to avoid reflections of neighboring buildings otherwise manicure would be hardly visible. 
Raspberry Sorbet has more thin formula then other shades in Sun Delicious TE. I loved this shade in the promo pictures and was very excited when Mamy told me that she found one just for me. 
This is perfect berry in my eyes and it turns out berry-brown vampy shade in closed quarters.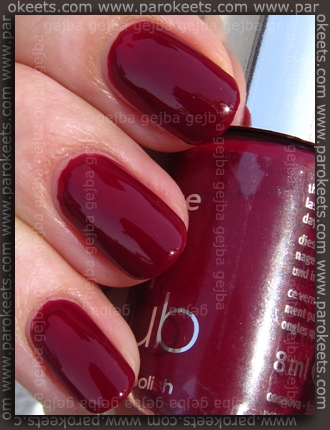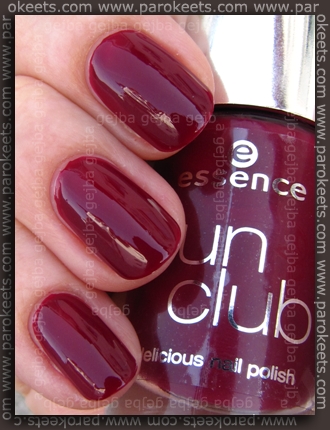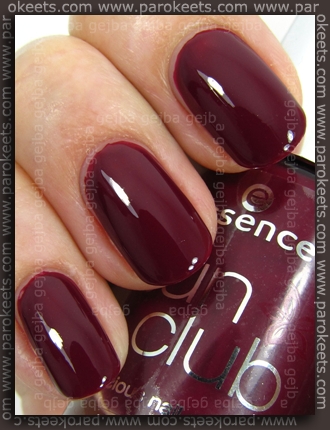 All of Sun Delicious polishes have chocolate caramel scent. Some of the shades have more sweets fragrance then the others, but all smell like chocolate. I could smell the polish even after couple of hours and under the top coat.
Goga allowed me to swatch here bronzing lip balm – It's Sunny Honey.
Details are taken from swatch I made on my hand and photographed in different lightings. Balm has similar scent as polishes – sweet chocolate caramel. It's not very sticky, is nourishing, has a lot of shimmer – but not he annoying king that fells gritty on your lips. Tubes are my favorite gloss applicators, so it gets another plus for packaging.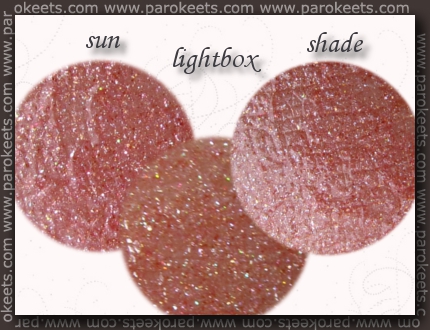 Price: 1,69 EUR for a polish and 2,09 EUR for lip balm.