Nfu-Oh flakies are something special in my collection – I don't have anything similar jet. Well, Essence Glisten Up! does have flakies, but they're more shy kind.
(Last bottle is not polish but Flower Oil Lavander.)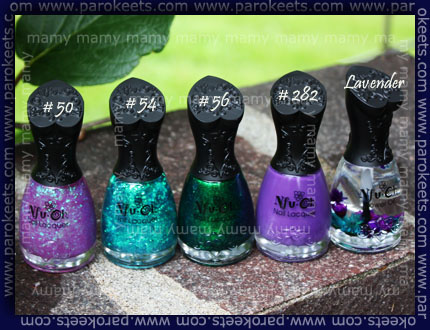 This time I have for you combination of two Nfu-Oh polishes: 282 and 50.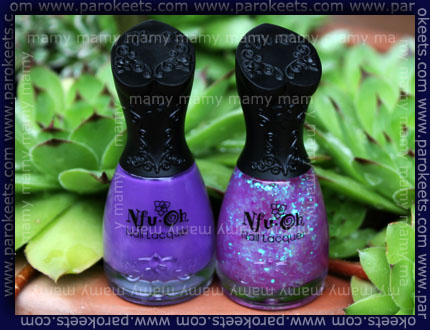 I used Nfu-Oh #282 for a base coat. I loved this violet color in cream finish and application was also very good. First layer was quite watery, but second one gives the full opacity. Brush flew by itself so it was really a pleasure to use this polish.   It did have a little bit of white deposit at the bottom, but couple of good shakes and it was gone.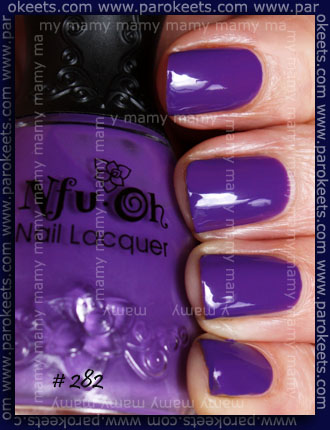 Lyra was the one that caused my lemming for Nfu-Oh 50. I love these violet flakies in clear base. This one was the first polish I added in my cart. This is how no. 50 looks over no. 282: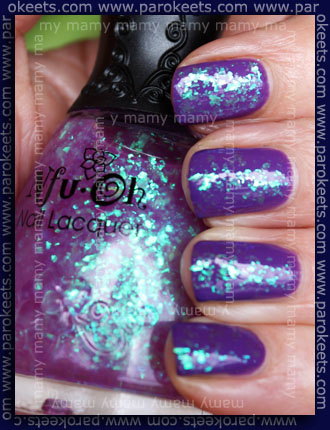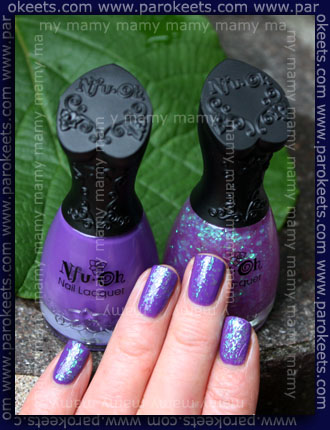 Flakies are very vivid on the nails. We want to have a party.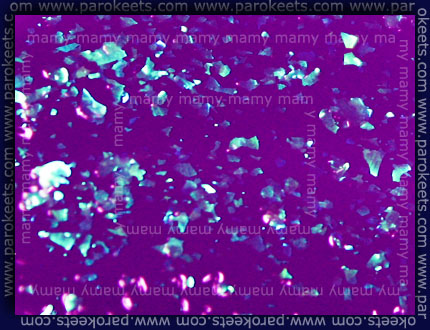 I used Afrodita Oliva oil nail polish remover and was pleasantly surprised that I had no trouble with removing this combo. This is acetone remover with added panthenol. I'm impressed with it.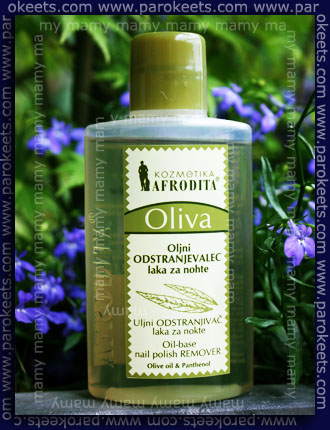 And something not violet for the end …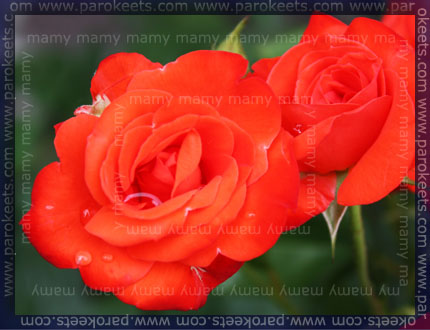 Enjoy in the world of Nfu-Oh polishes with us.