Viva La Nails Internet store with nail art supplies sent us some of their products for a review.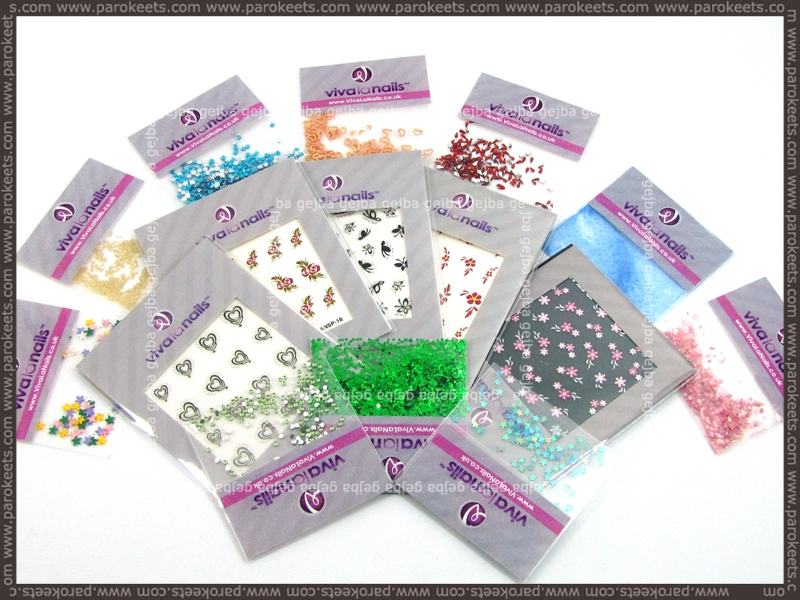 We got rhinestones, fabric flowers, glitter …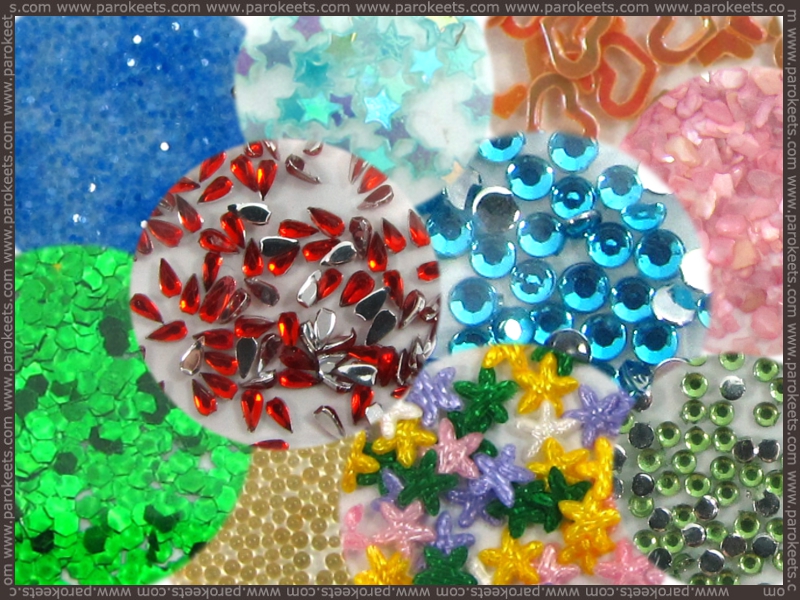 … nail stickers and water decals.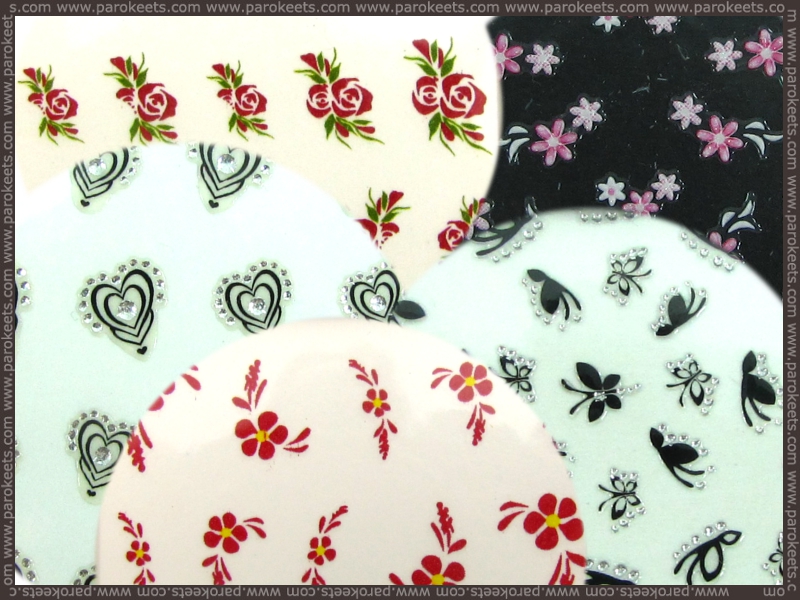 Water decals were something new for me – it's a good thing that they have Youtube instruction movie on the site or I would have no clue what to do with them. :D
I almost fell from the chair from laughter after Mamy said that water decals are piece of cake – she uses same thing every year to decorate the Easter eggs. So which one came first – Easter eggs or nail art?
Mamy, Maestra and I split the products and today we have our first Viva La Nails manicures for you.
Mamy was so impressed with nail art thingies she used them all … in the same manicure. :D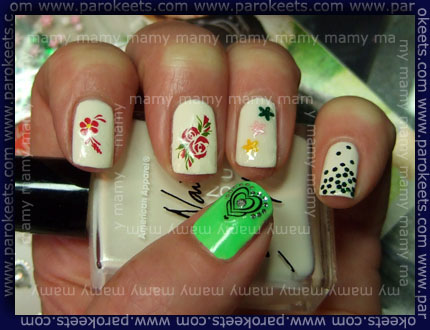 First I planed to use flowers from Mamy's manicure over white base, but after I saw her manicure, I decided to do something different. I chose Ciate Headliner as a base (color is not accurate) and black butterfly sticker on top of it (NSB05).
I like stickers on a see-though base. You can play around with the placement before you actually use the sticker.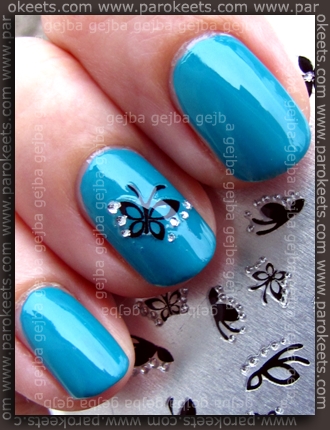 But … Maestra was on the similar wave length. Take a look at her manicure. :D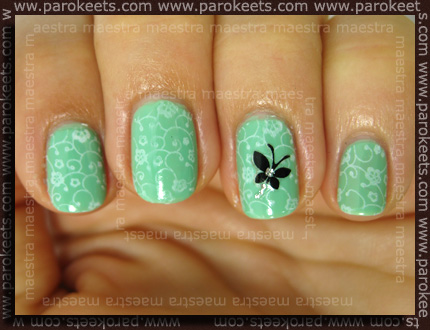 Well – we did pick out different butterfly. :D
Which sticker, water decal or rhinestone caught your eye?