Yesterday, Mamy showed you the H&M Summer Nails neon shades and today I'm going to show you the non-neon shades.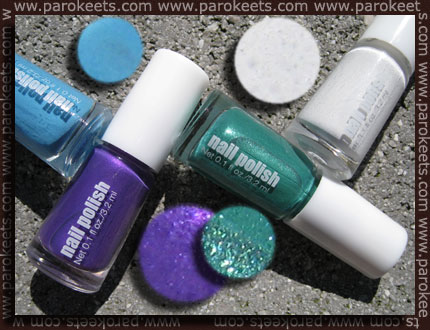 Blue is a creme sky blue. Lovely color and no application issues with it. Two coats shown in the picture below.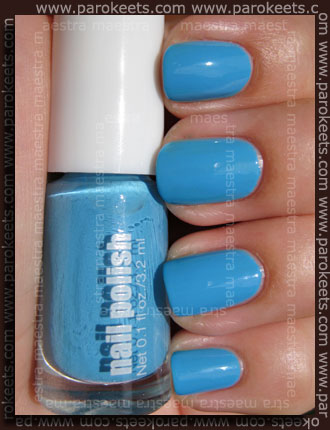 Green is a shimmery green with a hint of blue to it. I think the shimmer is green. It's a nice color too. Two coats shown in the pictures.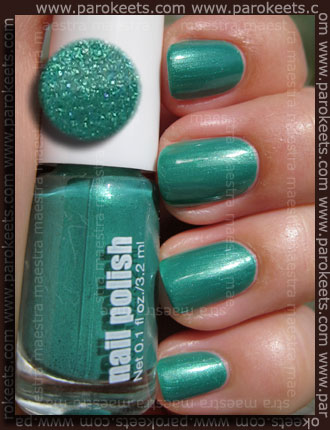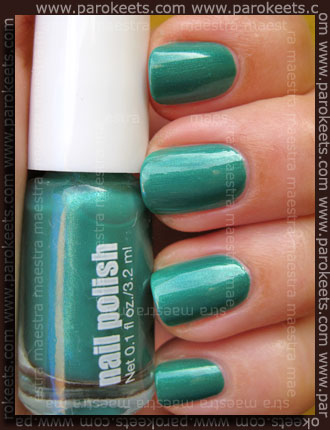 Purple is a real shimmery purple. Nothing much to say about it. Very pretty color. The shimmer is tiny and I think it's purple. Two coats shown in the pictures.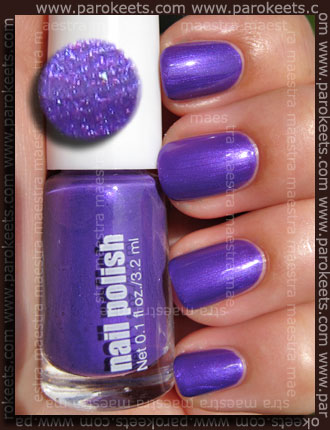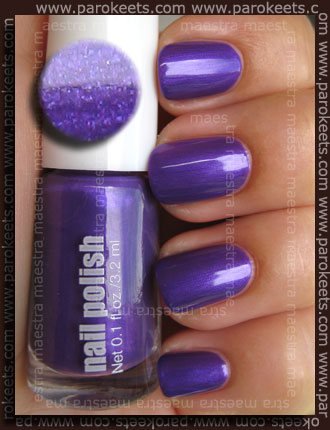 There is also a creme white in the set, but I didn't swatch it for you. It's creme white. That's it. But I did try to stamp with it and it worked!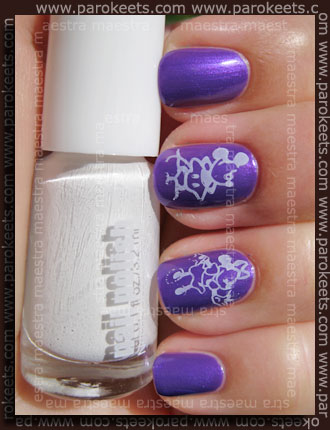 The stamp isn't good, but that's because the image plate I used isn't the best. The H&M White polish worked just fine.
These are all very tiny bottled. Only 3,2ml, that's even less than a OPI mini, which is 3,75ml. The bottle shape is pretty and the brush is regular sized.
The price for the set is 2,95€.