The only polish I bought from the Alessandro summer 2010edition mini polishes was Turquoise Ocean shade. Color? Every once in a while I see green tone to this medium blue polish, but then I start to wonder where did I see green when polish is completely blue. The only thing I'm certain off is that polish is definitely not turquoise.  :D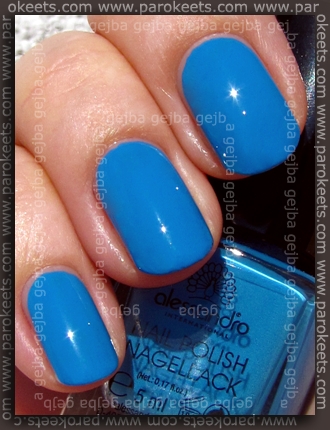 Application was great. I used two layers. I think the mini cost around 4 EUR.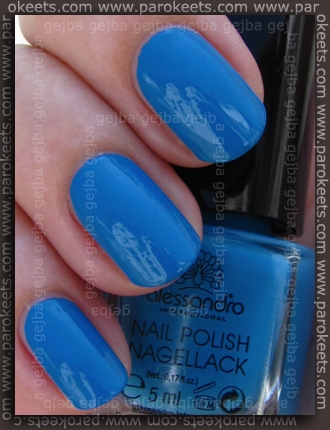 I did a konadicure with Essence Carribean Sea – turquoise polish in my eyes. And I applied Essie Matte About You on my middle finger – and disliked the finish at once. It's just too chalky for me.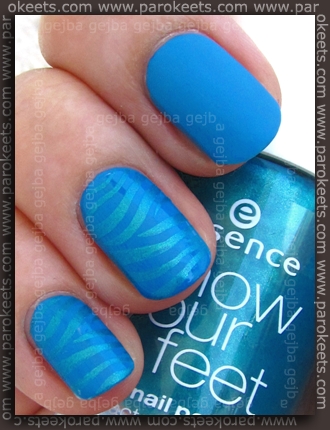 How do you like this shade? Did you buy any of the other minis from this collection? How do you like it?