If you check my nail polish collection closely, you'll quickly find out that "layering" polishes get more wear time than other polishes. I simply love layering and what better to use than polishes with interesting shimmer and glitter in see-through base. 
A while ago I bought two distant relatives to my darling CND effects. Today I have for you blue comparison with purple one already in the waiting room.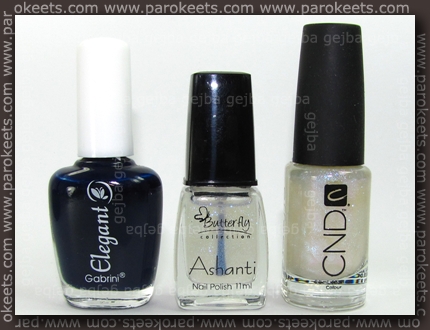 I used Gabrini Elegant 371 as a base – dark blue shade you see on my little finger.
Then I applied two layers of Butterfly Ashanti 387 polish on my ring finger and two layers of CND Sapphire Sparkle effect on my middle finger.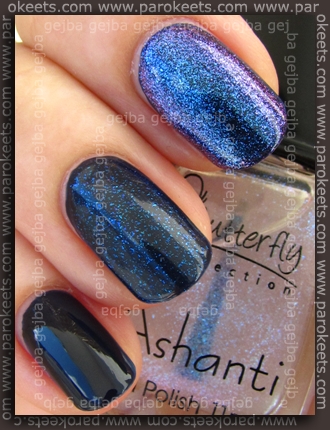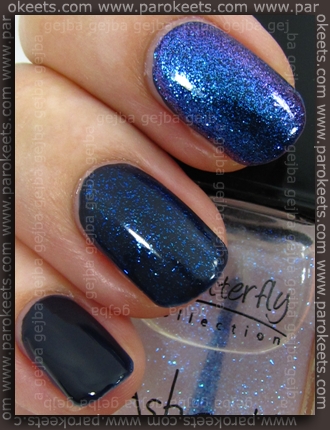 I love both combos, even-though I achieved completely different effect with layering polishes. Butterfly covers base polish mostly with blue glitter while Sapphire Sparkle is loaded with duochrome shimmer and glitter.
The price is also in very different range – 1,5 EUR for Butterfly and 7 EUR for CND effect.