You wanted it, here you have it. I used my new Urban Decay stuff for today's make up.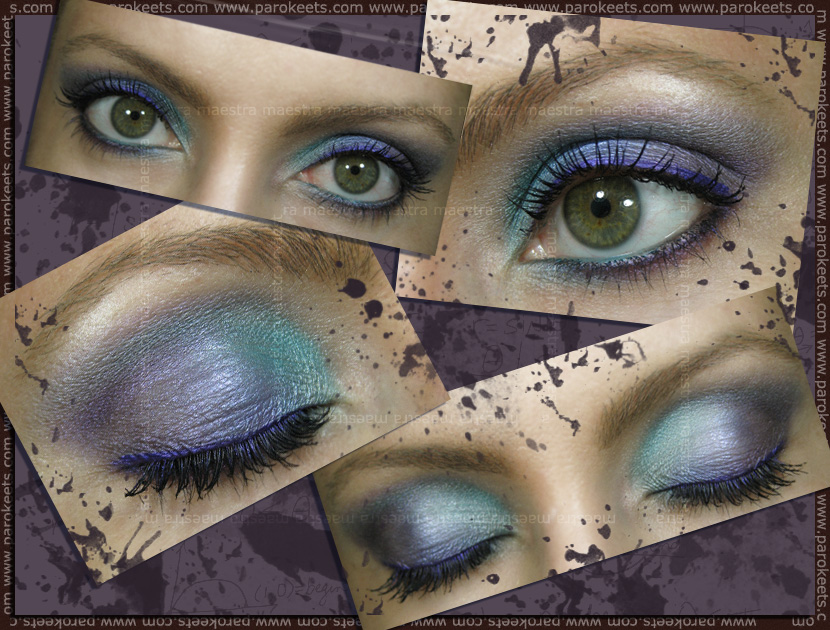 Urban Decay – Painkiller (blue)
Urban Decay – Flash (lighter purple)
Urban Decay – Freakshow (darker purple)
Too Faced – Pin-Up (highlighter)
Urban Decay – Ecstasy (eyeliner)
Urban Decay Glide-On Eye Pencil – Zero (waterline)
Pupa Multiplay – 15 (waterline)
I'm impressed with the things that I bought. I was afraid that Painkiller won't look good on me, because light blue shades tend to look funny on me sometimes. And some purples are also a no-go for me. I think, that today's MU doesn't look that bad.
What do you think?