I promised you in my previous post, that I'll show you, what I bought in Paris. Here it is …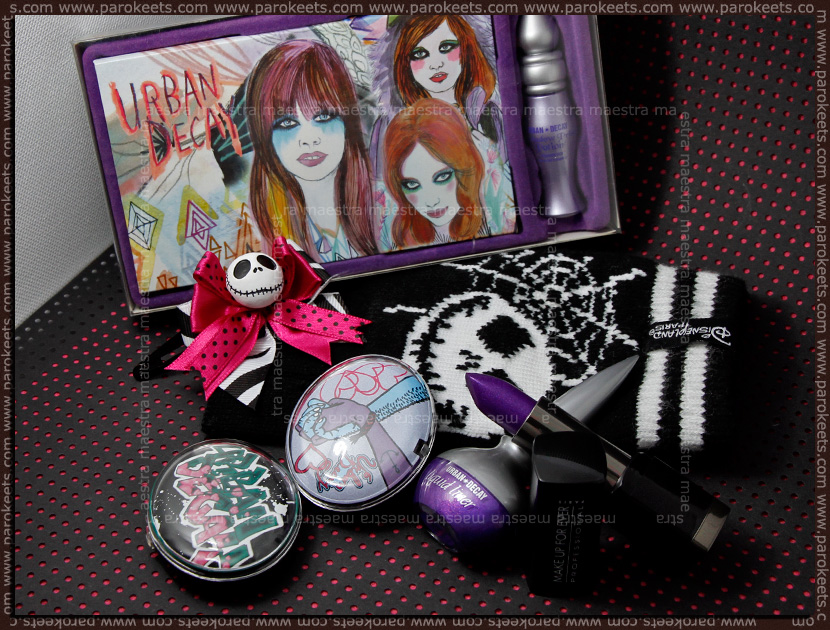 Urban Decay Deluxe Eyeshadow: Graffiti and Freakshow
Urban Decay Show Pony Shadow Box
Urban Decay Liquid Liner – Ecstasy
Make Up For Ever – Rouge Artist Intense – 15 Violet Nacre
I didn't have much time for anything. I went to Sephora , where I bought some great stuff from Urban Decay and one lipstick from Make Up For Ever. Here are swatches of everything I got. Eyeshadows are applied over Urban Decay Primer Potion (UDPP).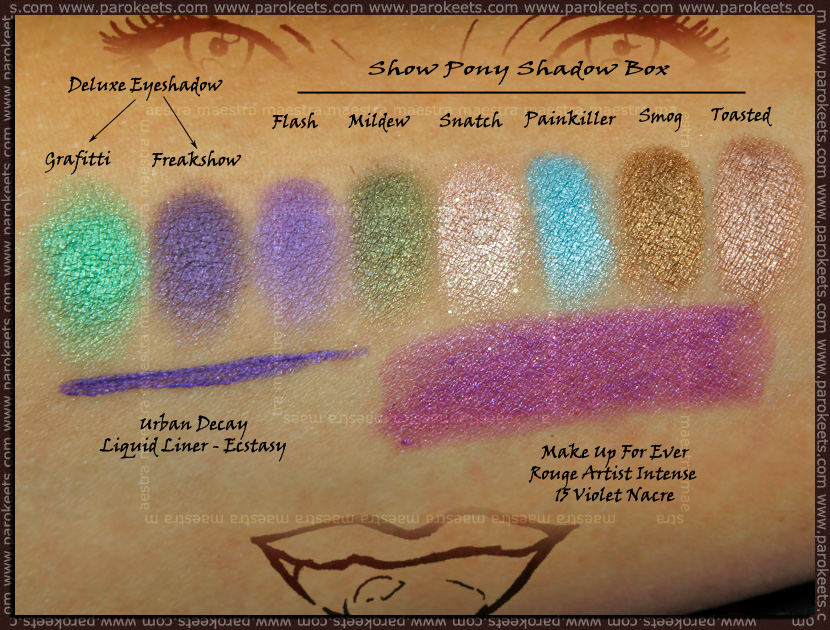 So far I like everything I bought. I love the Urban Decay packaging. Everything looks so cool. I have one complaint about the Deluxe e/s packaging. The upper clear plastic cover is not attached well. A bit disappointing, but OK. I'll survive, I guess.
The Make Up For Ever lipstick isn't very moisturising. It's a great shade. I hope I'll be courageous enough to wear it, because it's quite dark on the lips.
p.s.: I bought The Night Before Christmas stuff in the Disney Village.