When I'm in a hurry and I want some color on my nails, I always grab a polish that's a one coater and that dries fast. Color Club's pink holo Fashion Addict is one of such polishes. If I'd have enough time I'd do two coats, but on my short nails one coat is also OK. It's a really nice pink holo. And because I had five minutes left I added some stamping with the Bundle Monster BM11 image plate and China Glaze – Harmony nail polish.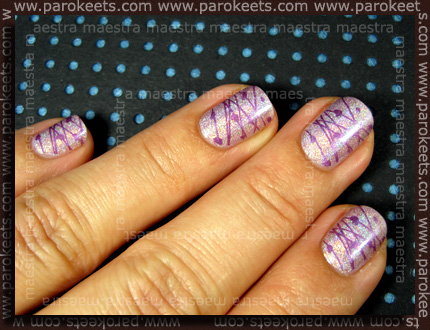 What's on your nails today? And what are your favourite polishes for fast manicures?
This post is also available in SLO.