Gejba said that the grey polish from the Denim Wanted! TE from Essence is suitable for stamping. I had to check it myself. And Gejba was right, it really works perfectly! Look …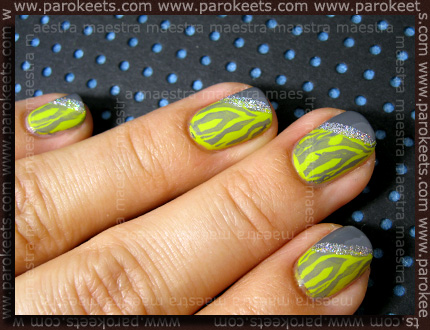 Next time I'll try to do a better job with stamping but OK. I really like how the matte, glossy and glittery part work well together. The "Shrek" green isn't as vivid IRL. It's more subtle.
What do you think about the combination?