Do you remember the fantastic yellow crackle polish by Isa Dora I showed you a while ago? No? Here's a photo of it once again.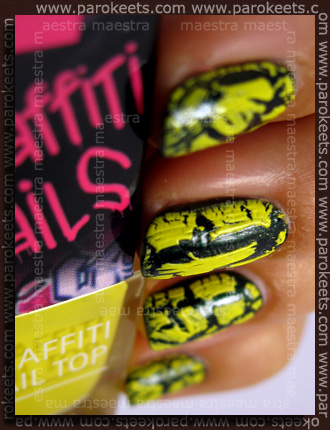 Today I'm wearing the other one I bought. The very dark teal one called Subway Green. Big photo without top coat. Small photo with top coat.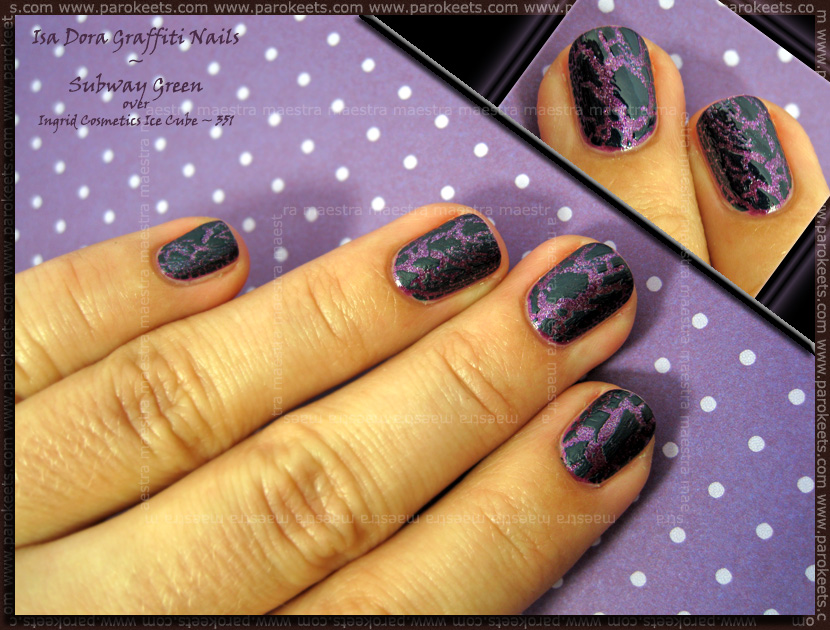 I layered it over a shimmery purple polish. And because the base is dark, the overall effect is very dark and you can't even see that the crackle polish is teal. I don't mind. I love the effect! Next time I'll layer it over a Shrek green.
Subway Green behaved the same way the Yellow Crew did. So if you'd like to read some tips and tricks about Graffiti nails polishes, I suggest you read this: Swatch and review: Isa Dora – Graffiti Nails – Yellow Crew (crackle polish).
What do you think about the crack polishes? Do you like them?