We ready showed you few of the new Essence polishes. One of them was Just Rock It! – ink blue shade.
I took a quick look at my collection and chose few polishes for comparison. I should have taken more time I guess, since all the other polishes are shimmery and not dark blue creme polishes as Just Rock It! is.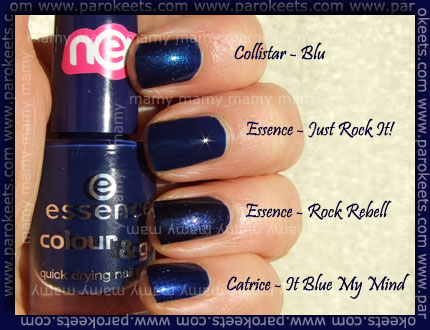 You can see the difference even when comparing bottles.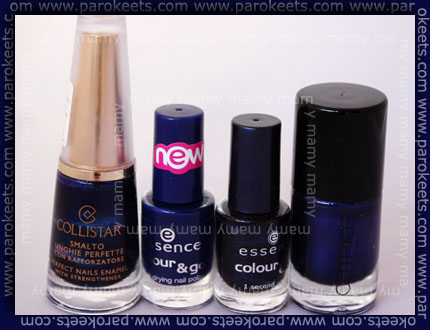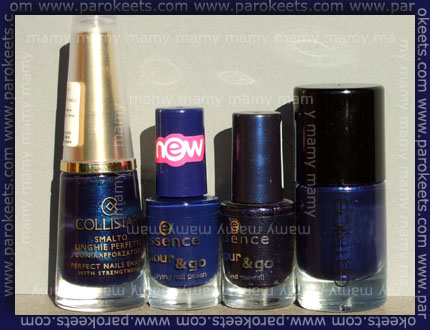 A while ago I made a blue polish comparison. There is no Just Rock It! dupe among them. The closest I came was Catrice Oceana – Blue Out To Sea.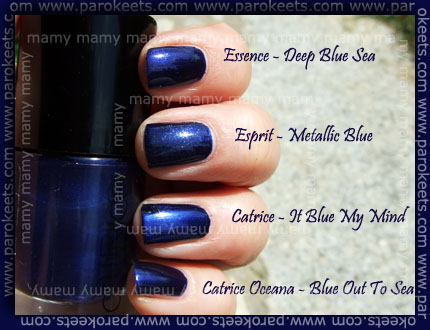 If you like the new shade, treat yourself – go out and buy it.
Do you have anything similar to Just Rock It! in your stash?
Have a lovely and successful day!