Just a quick post of what I've been wearing on my nails and lids today. Actually you've already seen my NOTD, but you haven't seen my EOTD yet. Here are they both together.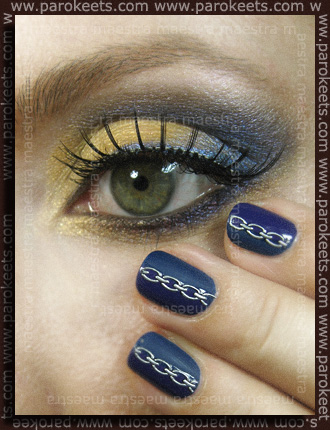 OK, I didn't actually wear the false eyelashes, I just put them on for the photos. If all goes well, I'll write more about the products that I've been testing in the past few days and that are part of my today's EOTD tomorrow.
What is on your nails and eyelids today?