I was very excited, that Essence made another Smokey Eyes Set. This time it's in purple and it's called Purple Maniac. I'm not reviewing it today, because I bought it today and didn't use it yet (I just swatched it). I'll just show you a photo of it along with quick and not very good swatches.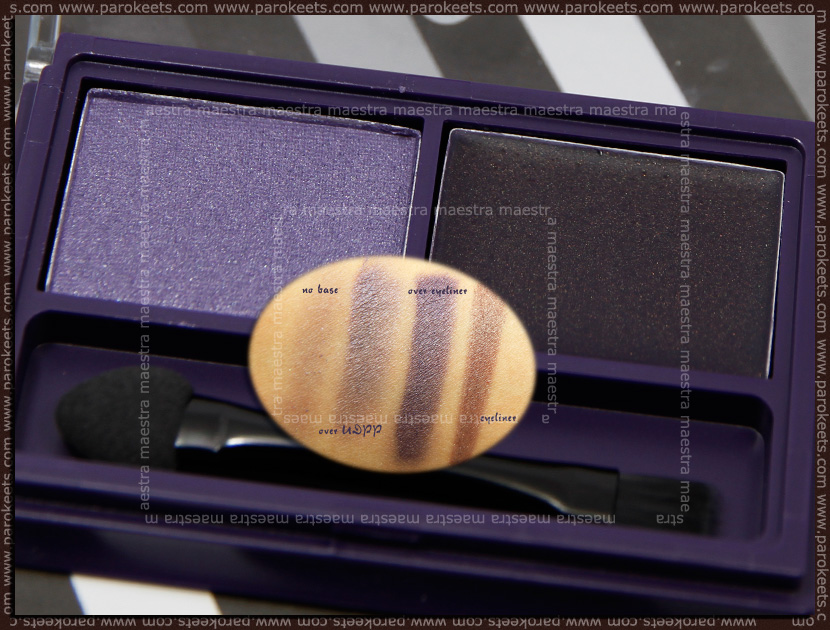 My first impression about the product isn't that good. It's not as pigmented as the others. I'll know for sure, when I'll test it thoroughly.
Have you had the chance to test Purple Maniac yet? What do you think of it?