This post is for all of you that wanted to know (HERE and HERE) what I bought in Finland.
First, I would like to thank Nea, who writes great blog Fashioned in Finland and was kind enough to recommend a lot of cosmetic products. I was especially on the lookout for Lumene – Finnish brand.
Nea recommended a lot of "must see" Finnish sites, but one week just wasn't enough for everything we wanted so see. Thank you, Nea!
On photo Lumene: mascaras, polishes, lipsticks. Choice of polishes was rather poor.  Rimmel bronzer is one of the best and I've been using it for years now. I bought blush and couple of polishes in H&M. I kept one and gave away the others … before I made the    .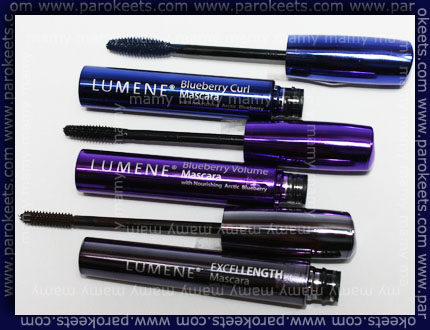 Mascaras impressed me the most. Firs I bought one and went back next day and bought two more. Now I'm sorry I didn't buy more. They com in different colors and shapes.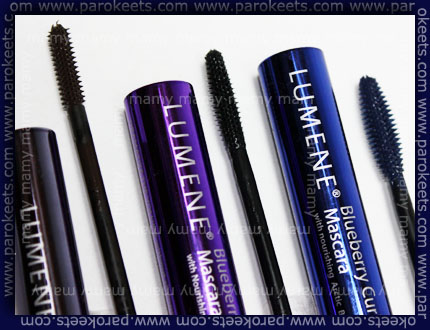 Lipsticks are great: moisturizing, with just enough of pigmentation and good staying power. I picked out two classical colors: red and red-violet.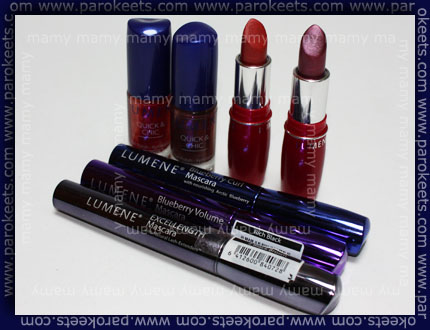 Here are the lipstick swatches: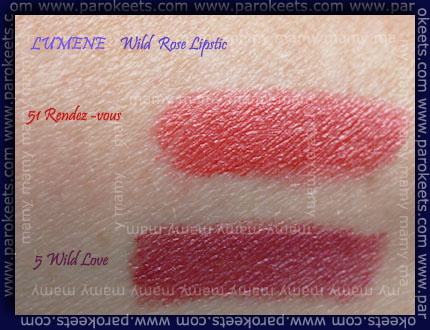 That is all I bought … in Finland. Estonia and Slovakia hauls are coming soon. And trust me – I really went overboard.