Can you believe it? I got it!!!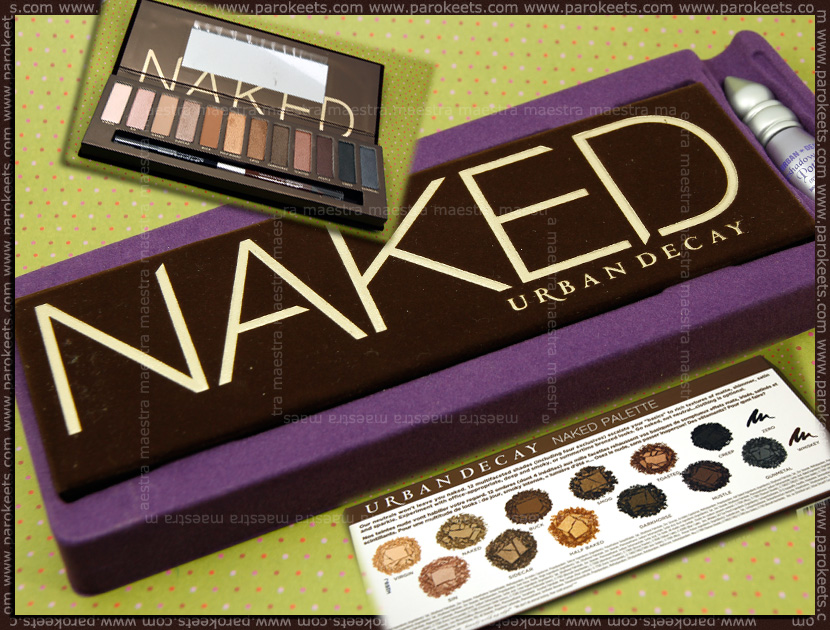 I've been using it for a couple of days now and I think I love it. It's going to be perfect for business trips etc. The colors in the palette are perfect for nude looks as well as for darker looks (smokey eyes). There are also two of Urban Decay's famous 24/7 Glide-On eye pencils included (Whiskey and Zero). I love them! Well, you also get a small UDPP along with the palette. I mean, what's not to love about this package? I really don't know. Maybe the fact that it's sold out almost everywhere and that on the eBay it's sold for ridiculous prices? Yes, that's the down side.
These are my first and quick impressions on the Urban Decay Naked palette. When I get my camera back, I'll make some photos of different make up looks using the Naked palette.