Here's what I got so far from the Essence Metallics Trend Edition.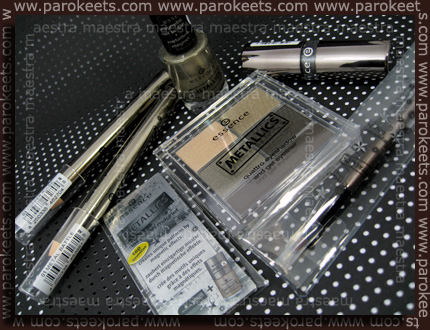 Yesterday I reviewed the Nothing Else Metals magnetic nail polish. You can read my article HERE.
I don't know where to begin as I have so many things to review. I'll start with my favourite product and a product that surprised me the most.
Quattro eyeshadow and gel eyeliner with the name Nothing Else Metals. I have to admit that I didn't expect anything good from this palette. Maybe you can remember that I was mostly disappointed by the Essence eyeshadows. I wouldn't even buy this palette if there were more nail polishes left (it was only one left for me) on the display. So I got it and I'm happy that I did! These eyeshadows are amazing! The pigmentation is great, the application easy. The gel eyeliner is super soft and pigmented. Love this stuff!
Price: 3,89€ for 6,8g.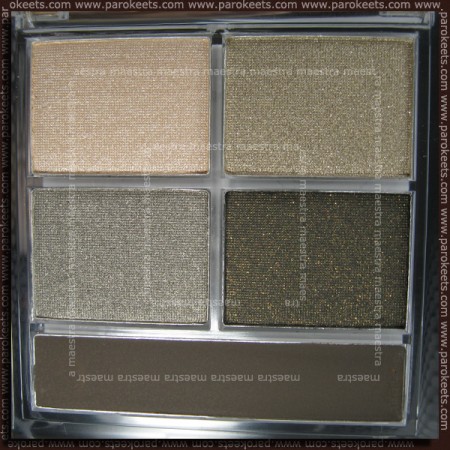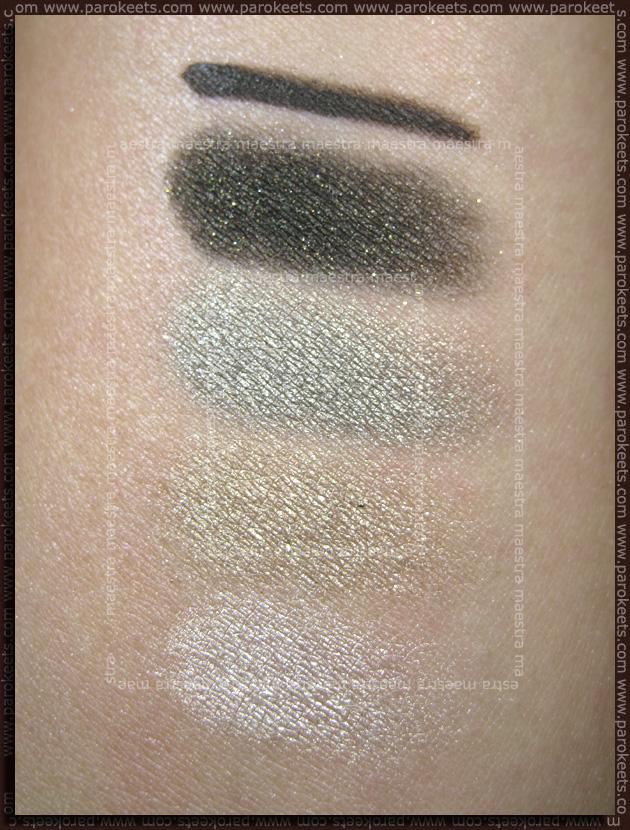 Gel eyeliner brush is very cute and that's why I couldn't resist it. I compared it to the brush that came with gel eyeliner in the Denim Wanted TE.
Price: 1,49€.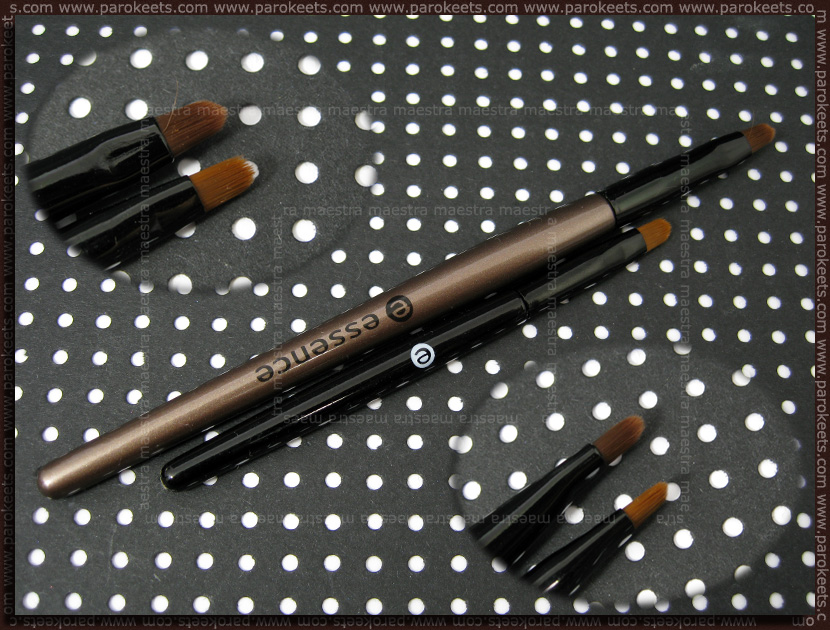 Jumbo Eye Pencils in Metal Battle and Copper Rulez! are very nice jumbo pencils. These aren't as greasy as the NYX jumbo pencils. I love the shade of Copper Rulez!
Price: 1,79€ for 2,5g.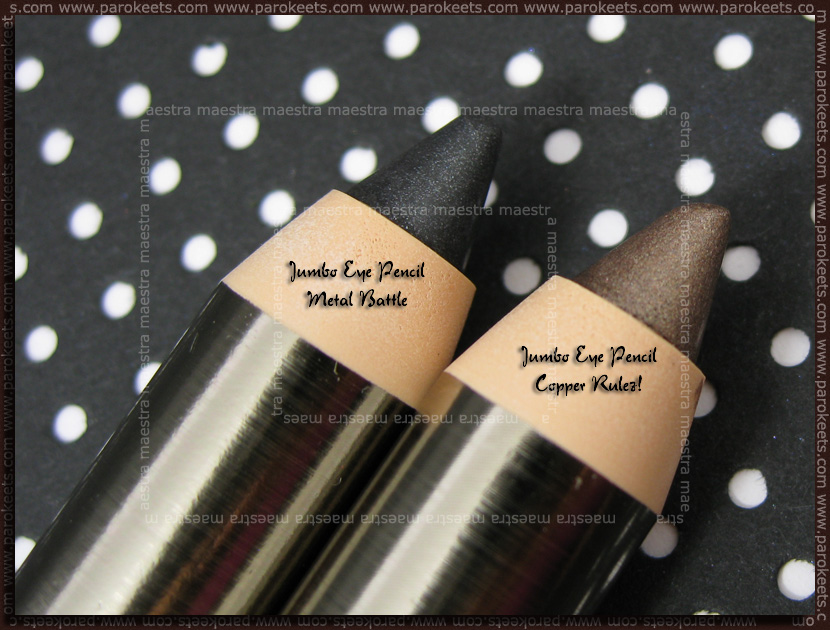 The color pay off could be better. That's how they look on the eyelid on their own.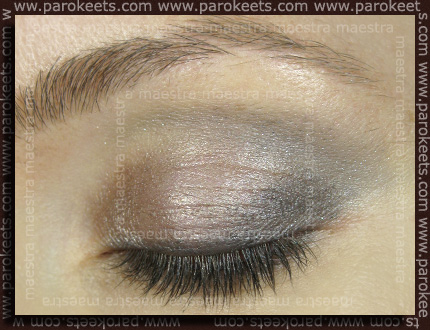 Lipstick in Metal Battle is a black lipstick with silver shimmer. It's not very pigmented, but it's moisturising. I admit I bought it only because of the Halloween. :D
Price: 2,19€ for 4g.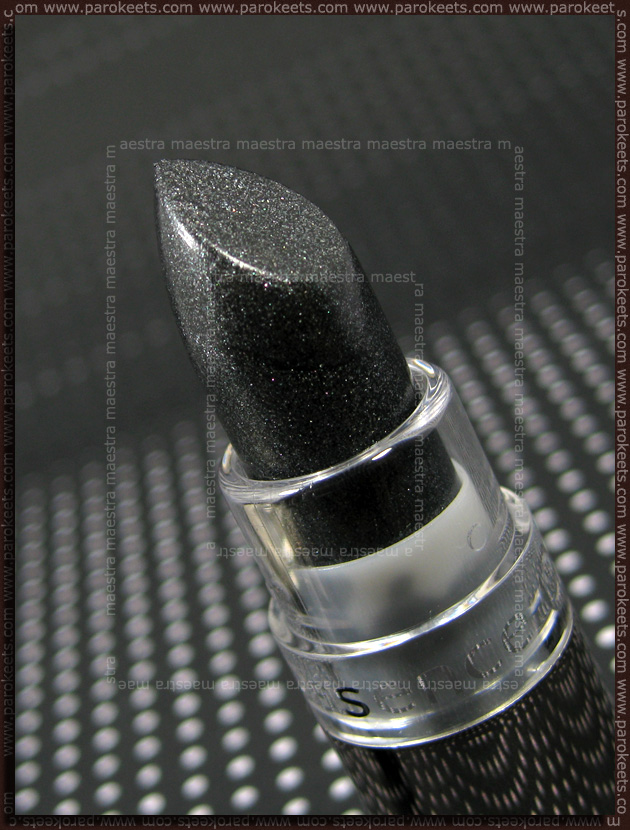 Swatches of the lipstick and jumbo eye pencils …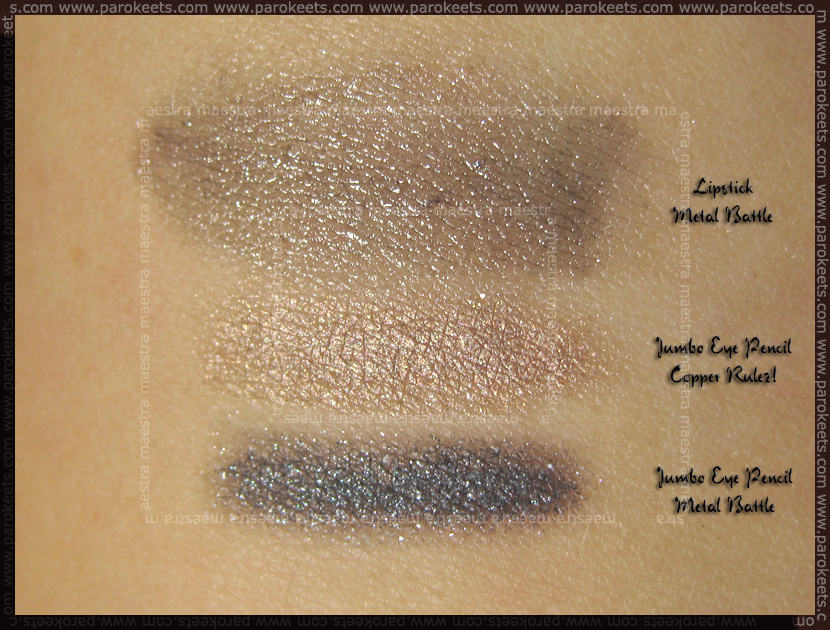 I'm really impressed by the Metallics TE. I love the cool packaging! And now I have to have all three eyeshadow palettes!
I'll have photos of a make up, where I used only the new Essence products, soon. Stay tuned.
Please let me know in the comments, what do you think about the new Metallics Trend Edition?