Essence Purple Cherry is one of the new Essence polishes.
As you can see this shade is really, really dark purple with cooler undertone. I used two coats + top coat.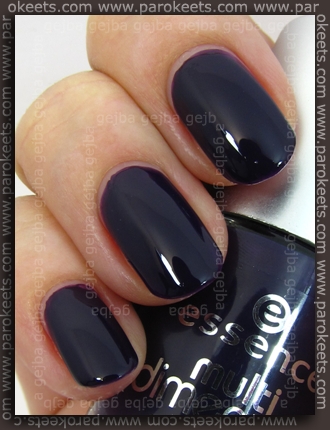 As soon as I saw it, Essence Thelma and Devil's Flavour (Sweet Temptation) polishes came to my mind. I added S-he 464 upon your request.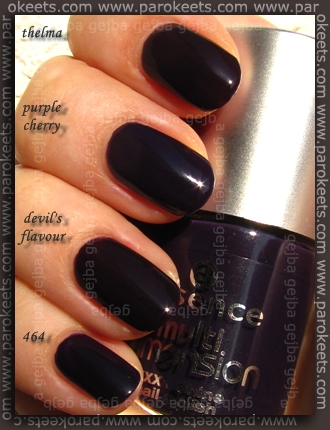 You can see small difference in the sun – Purple Cherry is a little bit more blue than others.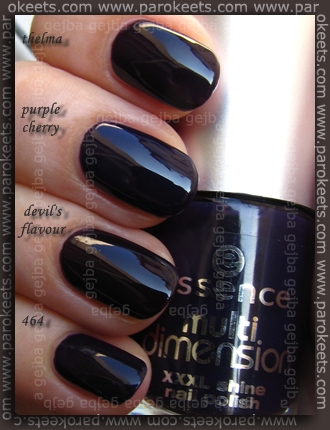 In shade the difference is almost nonexistent, but Purple Cherry is still a tiny bit cooler.
Application was best with Purple Cherry.
Conclusion: if you have one, you don't need others.