Today I bought a mini make up kit by Max Factor. I thought it was good value for money. I paid 7,99€ and that's how the kit looks like.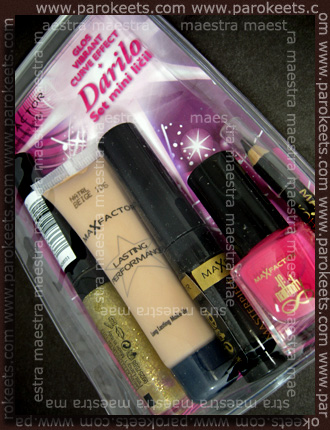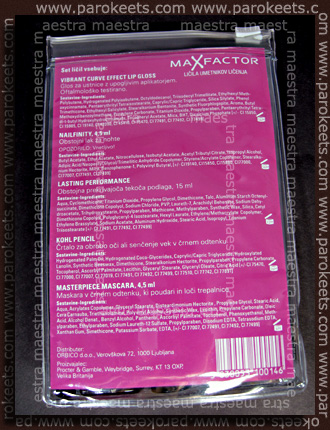 Vibrant Curve Effect Lip Gloss in Sparkling – full size
nail polish Nailfinity in Disco Pink – 4,5ml
foundation Lasting Performance in Natural Beige – 15ml (If I'm not mistaken, the full size is 35ml.)
Kohl Pencil in black – mini size
Masterpiece mascara in black – 4,5ml (It's a small package, but if I'm not mistaken the full size package is also 4,5ml, it just looks bigger.)
Everything is packed in a zip lock bag. I haven't had the chance to try everything yet, but I think or better hope that the package is worth it's money.