I'm back from surgery. Everything went fine and I'm already recovering.
But until I'm completely healed, I won't be doing my nails so I'll try to show you as many archive photos as I can in the meanwhile.
Todays combo is something quite special for me. After I saw it at Neglelakkmani for the first time, a day hasn't gone by that I didn't drop by and drool over the mani. And then Maestra found them for me together with her In the army shade.
I won't touch the topic of price or I'll start to question my sanity.
Here is my new pretty grayish green shade (with a hint of blue?) – IsaDora Jaded from Trend Nails Collection for fall/winter 2010. I used 2 coats.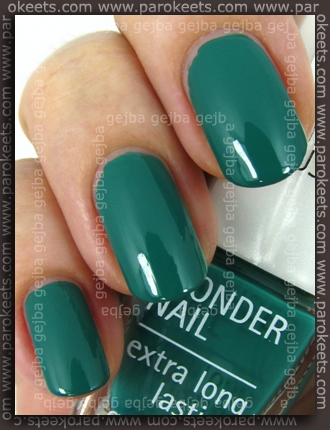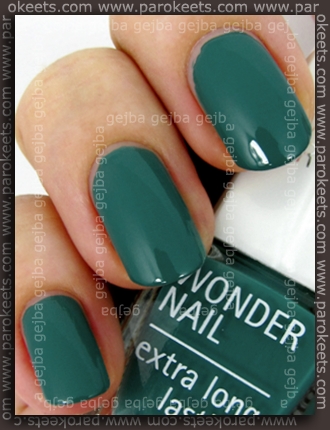 It really funky green shade, but I love it.
But IsaDora Matte Top Coat – now that is my new favorite. I adore the plastic finish it gives me. You know I'm not really matte finish fan, but plastic … oh, yeah.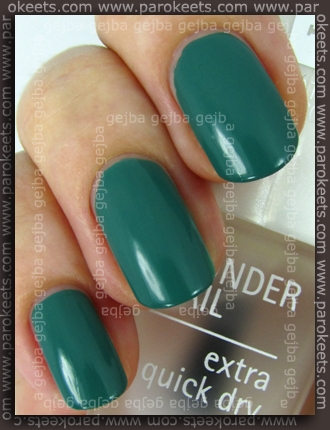 I love both polishes, but the brush … no love to be found there.
What do you think about the most expensive minis in my collection? :D