Without the doubt, p2 Gorgeous! is the winner of yesterdays contest. :D
Gorgeous is really gorgeous violet polish, that applies beautifully. It has little bit thicker formula, so you can get away with only one layer … if you use a little bit more polish. As with other p2 polishes, brush is very easy to guide.
I used 2 layers + top coat.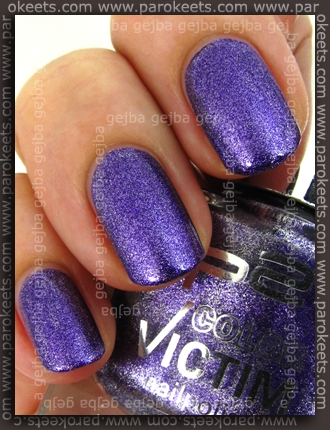 Cast varies from cooler to warmer violet color. It really depends from the type of light that is shining on it.