Maestra kindly allowed me to swatch her OPI Burlesque polishes.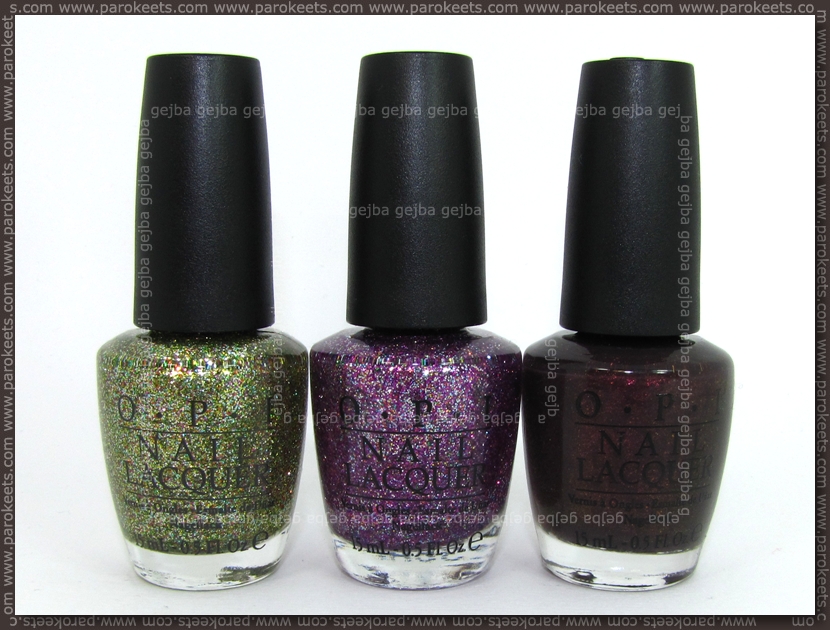 Glow Up Already! and Show It & Glow It! are very, very shiny polishes. But my camera apparently decided to protect my eyes from all that light, so I'm afraid you'll have to imagine all that sparkle coming from them.
Surprisingly I loved Glow Up Already! more than Show It & Glow It! shade. Color looks a little bit funky in the bottle, but I loved it on nails. I already warned Maestra I'll be borrowing this shade.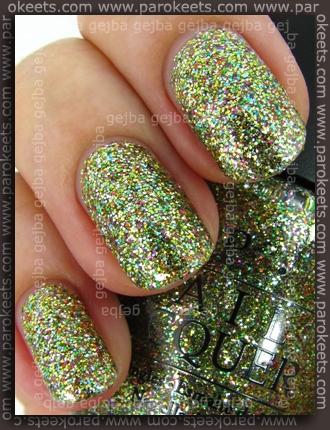 Detail where you can see glitter in hexagonal shape. You can not actually  see the glitter in the manicure, sparkle is to strong. :D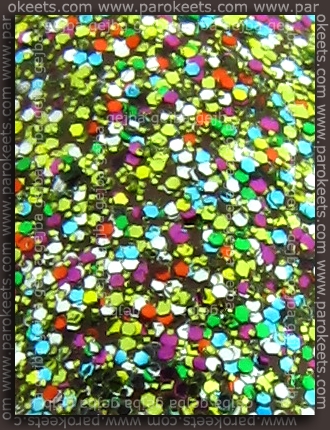 With Show It & Glow It! shade the main color is pinkish-violet. I find it a little bit too cool, so it's not on my wish list. Just like previous shade, SIGI is also very dazzling polish.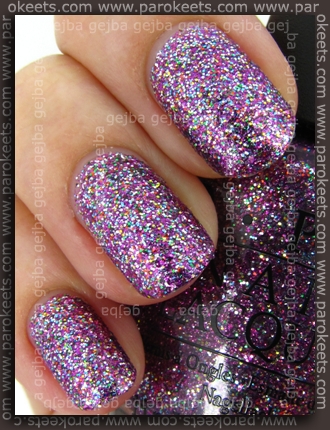 Detail: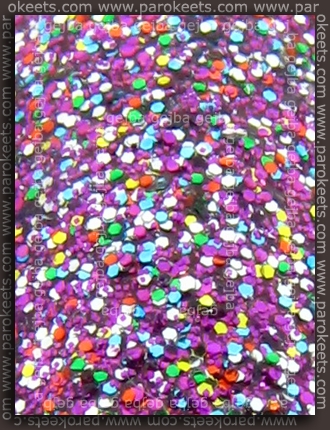 The last one is the reason why I wanted to swatch Maestras polishes in the first place. Tease-y Does It is the member of vampy shades community with visible glitter/shimmer. And I LOVE those kind of shades. This dark reddish-brown polish with purplish shimmer is no exception.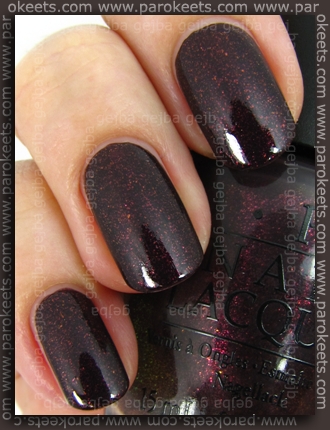 I was a little bit surprised with duochrome effect that is seen in the bottle but it does not transfer onto the nails.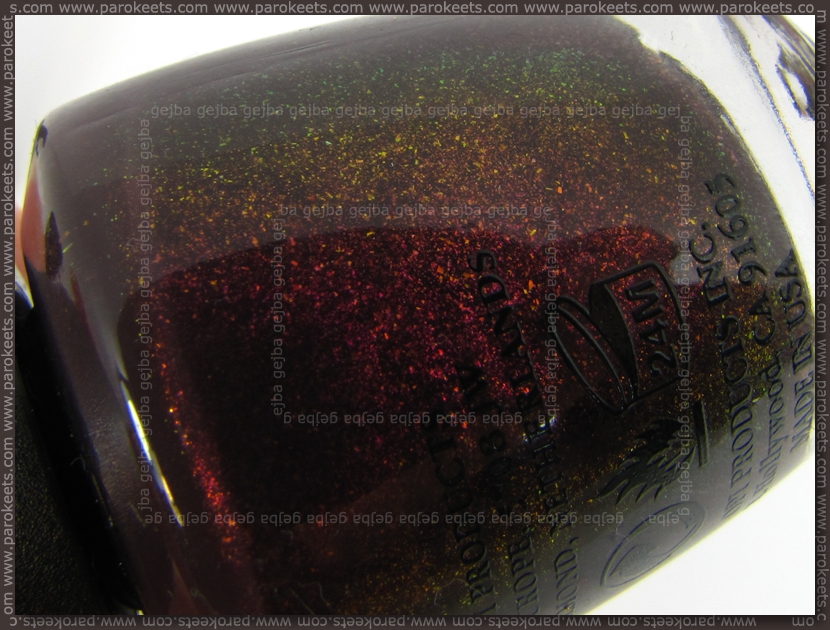 Since it looks really similar to Nubar Raspberry Truffle I already have, I wondered just how much alike are they. Judge for yourself: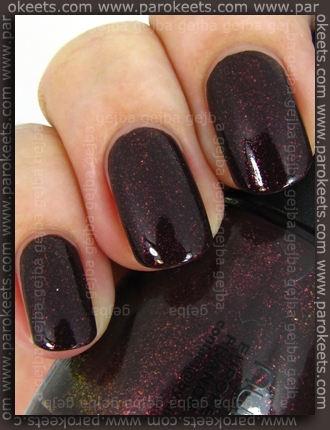 Can you tell them apart?
Nubar is the one applied in the middle (ring finger) and it looks dupe for Tease-y Does It or better jet Tease-y Does It is the dupe for Raspberry Truffle. You can even see the similar duochrome effect in Nubar bottle. Staying power is good with both polishes – very slight tip wear after two days.
Removing glittery polishes was a little bit more difficult as you can imagine, while Tease-y Does It was not problematic.
We got the polishes from Za piko na i store where they sell the whole Burlesque collection.
Which one is your favorite from Burlesque collection?