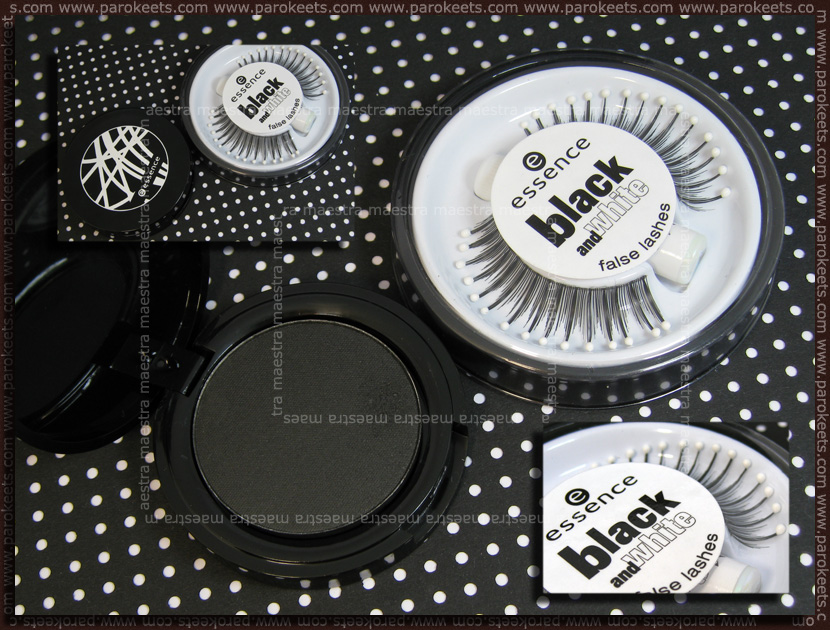 The black eyeshadow called Black Out is a very nice black eyeshadow. It's very pigmented and easy to work with. I'm happy I bought it.
The false eyelashes looked funny, so I bought them too. I'm curious how these are going to look on me.
I used the black eyeshadow to create a wearable smokey eyes look in black and silver.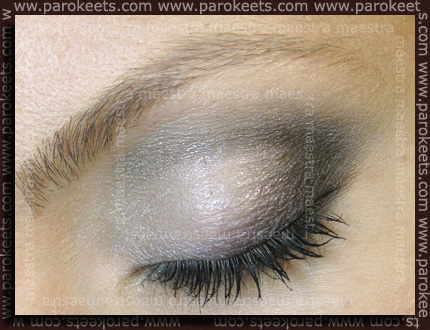 I only used two eyeshadows for this look. The silver one is a Make Up Factory eyeshadow.
I know a lot of people like the black and white combination. For me it's too much contrast and I rarely wear black and white together. I just don't like the combination. Actually I think it's boring.
What about you? What do you think about the black and white combination?