Saturday night was kind of lazy and while I was thinking what should I put on my nails I remembered debate I had with Maybe about Golden Rose Nail Art polishes. It took me more than 10 minutes to find them, but I finally located them.
A while ago I got 4 nail art polishes by mistake … and since I don't use nail art polishes they had to wait for their 5 minutes of fame. :D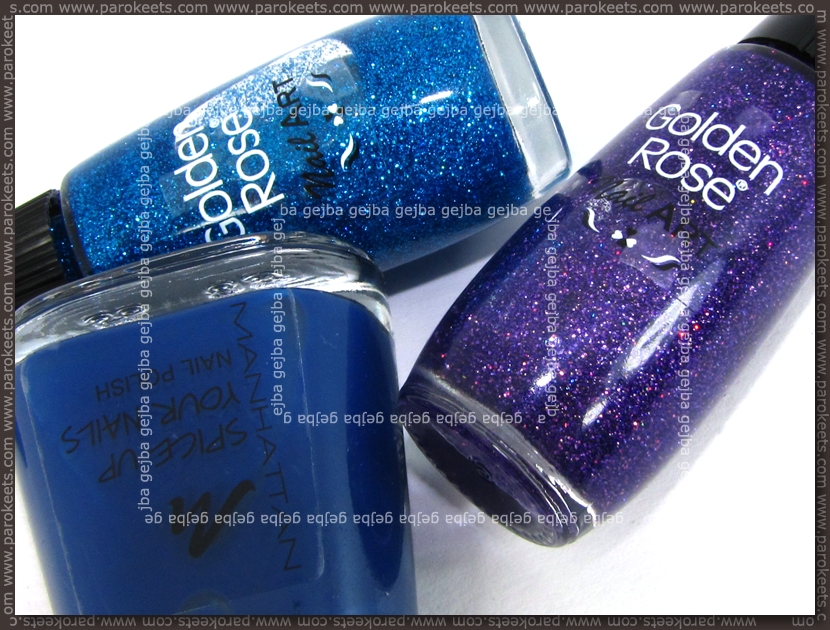 I used Manhattan 77T (Spice Up Your Nails LE) as base polish. And since my imagination was on vacation and my nail art skills are nonexistent, I decided to draw three diagonal lines.
After I took a good look at my "creation", my first thought was that you'll never see this mani, then I changed my mind and wanted to show it to you just from afar, but in the end I decided that there is never enough of laughter in the world so I may as well show you the close ups.  :D
I drew lines with Golden Rose Nail Art polish no. 111 and 110.
110 is the one with blue glitter and 111 with purple one. 111 has a lot more holo glitter than 110.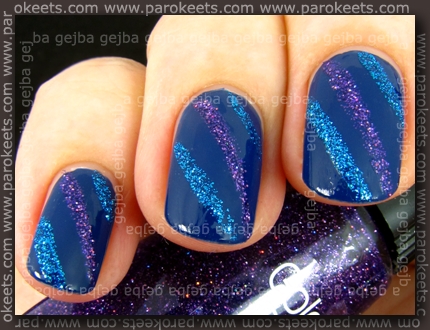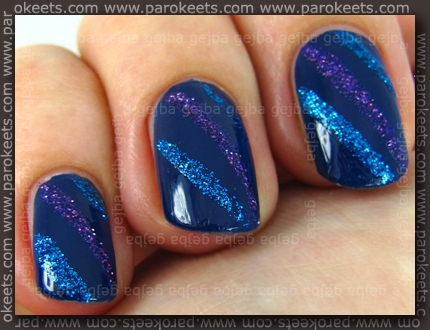 I loved the effect (if I forget all about uneven lines). Glitter is really shiny … even from afar.
I'll be using them again … but with stencil of some kind.
Konading with these two polishes was a trial and time consuming and I was not satisfied with results, so I'll stick with their original use.