Another beautiful polish. This time it's p2 – Rich. It's dark purple or maybe dark plum base with lots and lots of different types of particles. I see blue shimmer and little gold flakes or maybe glass flecked particles. I'm really not sure. If I'm honest with you, I don't care what types of particles are there in the polish. The only thing that matters to me, is that I love it!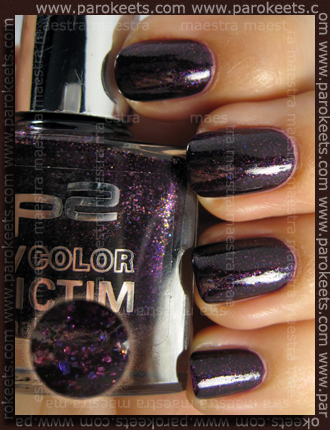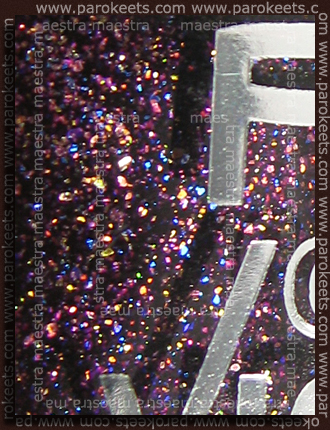 Above: The detail from the bottle shows the complexity of this polish.
That was it about the polish. Now I'd like to write a little bit about the weather here in Ljubljana. It's freaking cold outside!!! The temperatures yesterday morning were about -12 degrees Celsius, which is about 10 Fahrenheit. I don't know about you, but that's very very cold for me. And I was "lucky" enough to catch a cold. The winter didn't even officially started yet and we already had a lot of snow and the temperatures are crazy low. Brrr … It seems it's going to be a very long winter.
How is the weather where you live?