I know I'm getting boring with the Tease-y Does It nail polish, but I love it so much, that I can't take it off my nails. Although I have tons of polishes to swatch I'm still wearing it. Yesterday I upgraded it bit with the sponge technique, just to make a bit more sparkly. First I tried with the OPI DS Jewel, which is sheer on it's own, but it's perfect for layering or the sponge technique. The end result was cool, but I wanted a bit more. I took out one of my favourite polishes for sponging. It's the Color Club – Wild and Willing polish. It's sparkly and it has a nice douchrome effect that is also visible on the nails.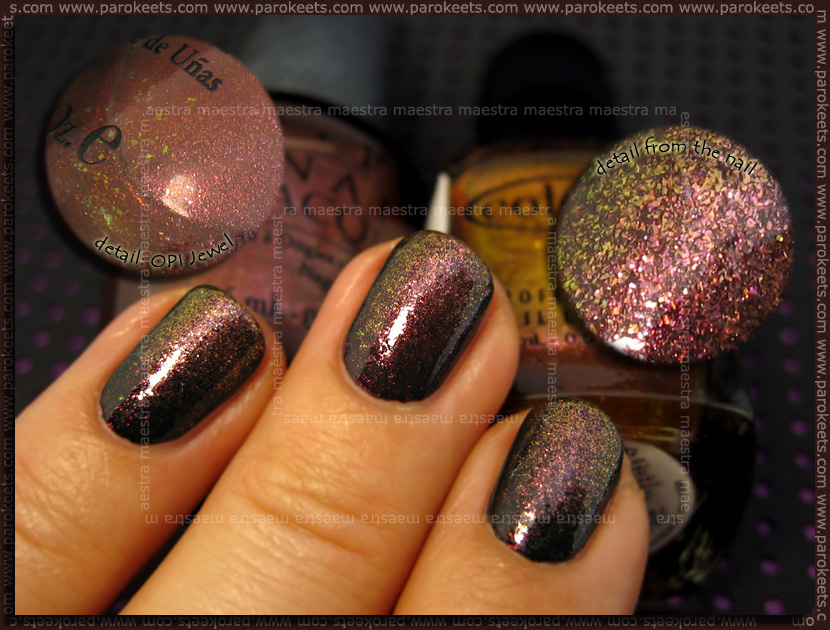 Yes, that's what I'm talking about …
It looks nice even with less light.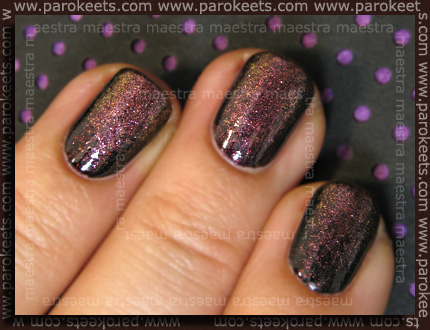 I'm really in love with this manicure.
What about you? Like it or not?