Artdeco launched quite a few new shades lately and some of them will be also available in Slovenia.
I made collage from thirteen shades from Ceramic Nail Lacquer line that will be available in our country. New polishes are: Mauve Azalea (58), Pink Daylily (60), Soft Milkweed (62), Gentle Peony (64), Breezy Rose (66), Mellow Macadamia (72), Faded Flower (74), Milky Russet (90), Brown Praline (92), Walnut Wood (96), Powder Ash (106), Blue Grey (108), Froggy Grey (110).
I guess I don't have to point out my favorites.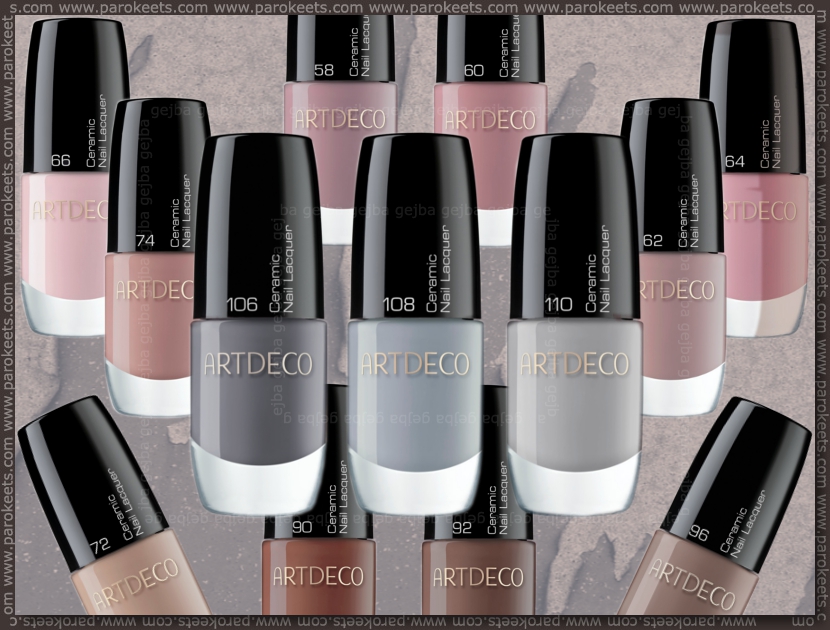 Did you already check out this shades in the stores or are other colors available in your country? Which one is your favorite?
*photos the collage is made of are cutesy of Artdeco.
EDIT: I added names of the polishes.