I bought these a while back in Germany. Lovely colors!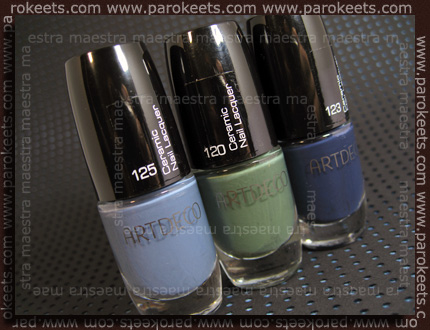 120 is a pretty army green shade. I love shades like this.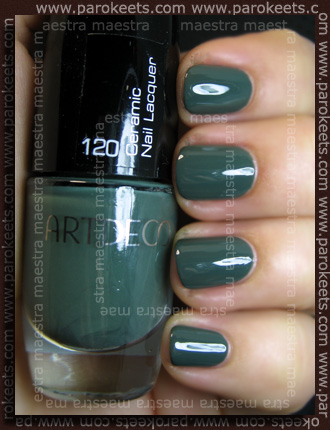 A little comparison photo. IsaDora – In The Army is close but note a dupe.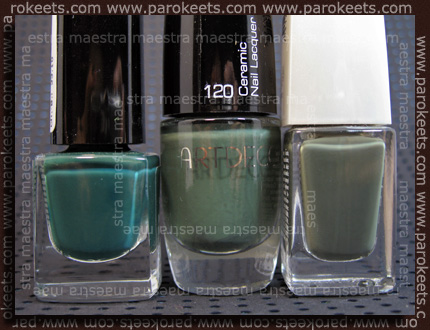 123 is a dark blue creme. It's a bit dusty. It's dark but not too dark. Very pretty.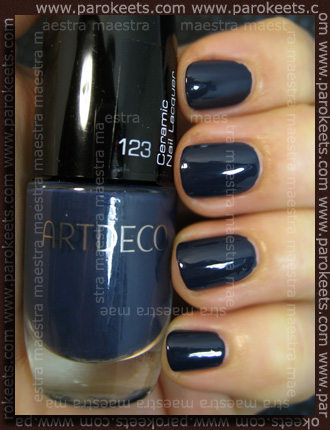 125 is a light blue creme with a strong grey undertone. Another shade I love. It looks too blue in my photo. IRL it's more grey and a bit darker.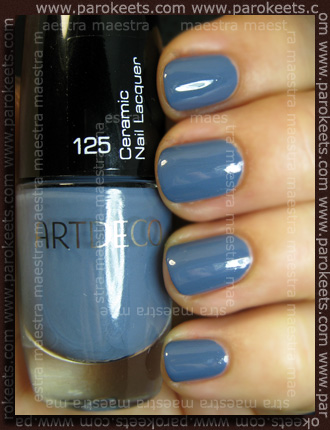 Manicure with Artdeco -125 and Catrice – Hip Queens Wear Blue Jeans.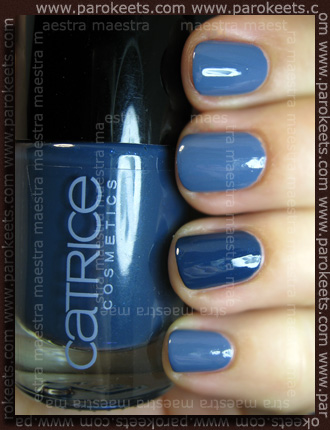 49 is a dusty purple with grey undertones. Thanks Gejba for the photo.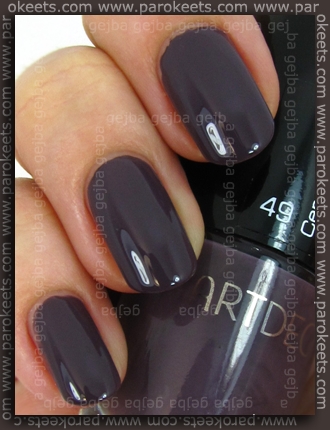 No application issues with these. Thumbs up for ArtDeco. The only down side is, that these shades are not availbable in Slovenia. :(
What do you think of these? Which one is your favourite?