Remember how I drooled over Magnetic catalog and my WL was getting longer and longer?
On top of my list I wrote down – nail polish display (30 bottles). What can I say – it was love at first site. :D Clean shape, functional and perfect size for housing all my top, base coats & com on my desk.
Display is made from clear plastic and comes disassembled. You screw on 4 screws and voila – nail polish display is ready.
Dimensions – width: 21,5cm, height: 19cm, depth: 20.
It's 5 stories high. I used CND, Catrice, China Glaze, Diamond Cosmetics polishes to demonstrate how many polishes fits in a row. I have to get myself more of Magnetic polishes … just to fill out the row of course.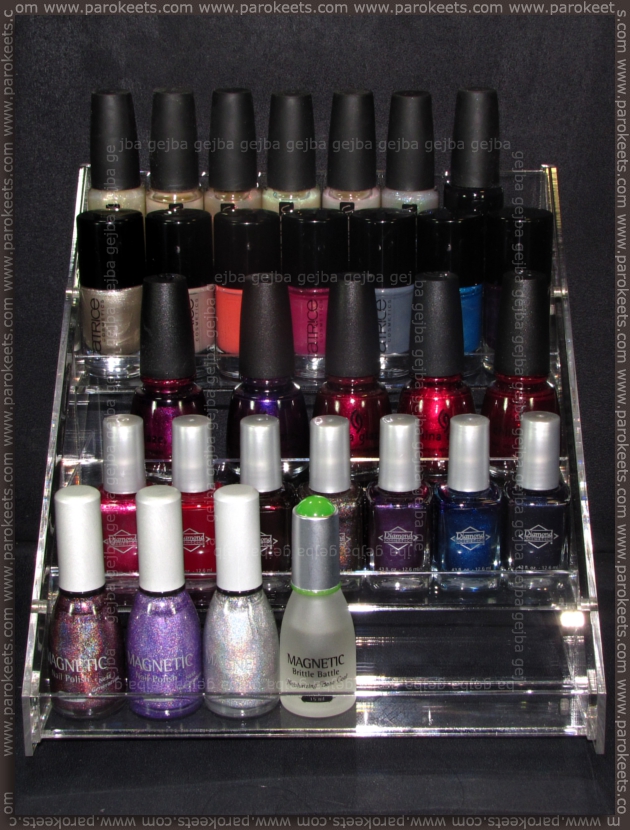 I love little fences that keep polishes exactly where they should be.
Side view of the stand and my "not so pretty" sofa. :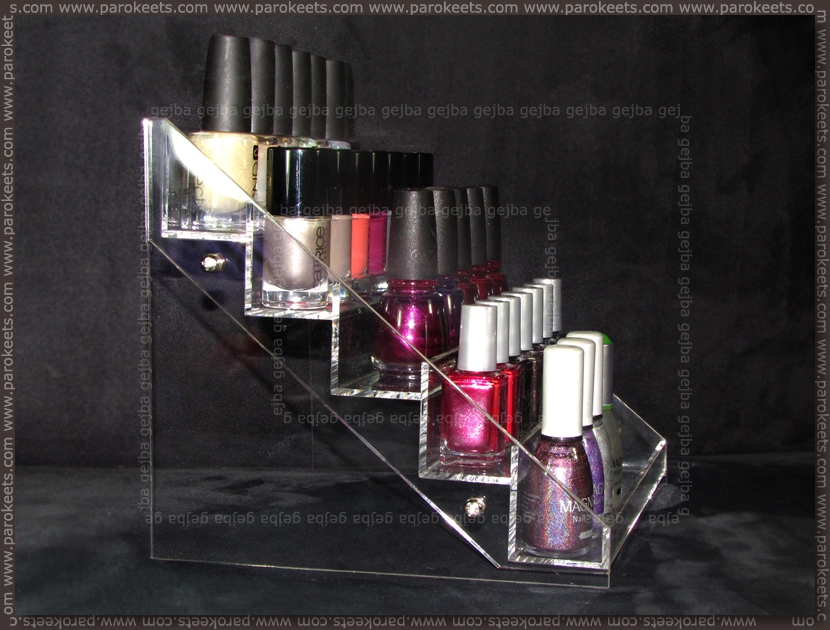 As much as I loved the display I hated taking photos of it. Result: take a look at cross-eyed photo of my nail treatments … who finally got their wish for a permanent home and stopped hiding in drawers, boxes …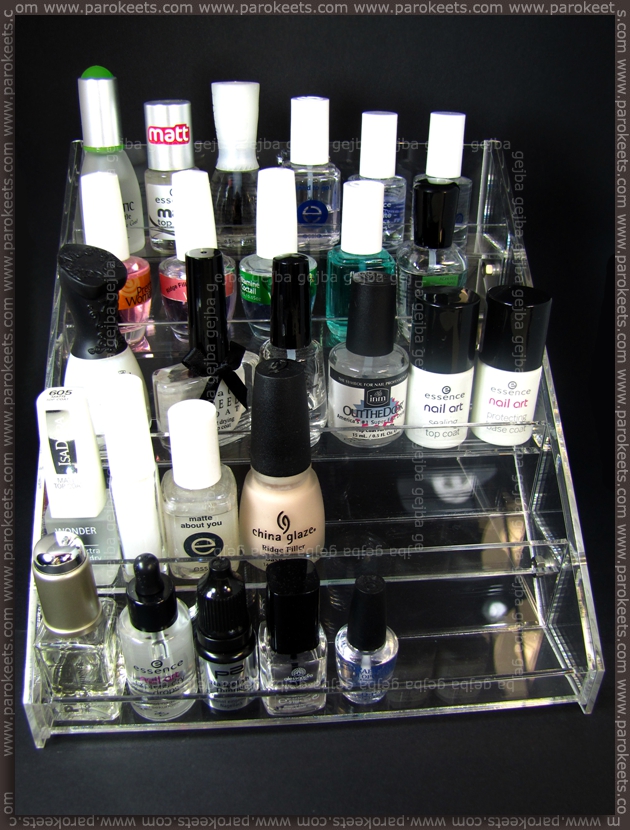 Price is not wallet friendly – 34 EUR (44 USD), but it is exactly what I was looking for, so I bought it.
In Slovenia you can buy Magnetic products at Studio Maya.
And Merry Christmas for all our Orthodox readers. Hope you're having fantastic time with your loved ones.