I decided to reorganize my stash of nail polishes again. As some of you might remember I reorganized my stash a while back. I organized it by color back then, but I couldn't get used to it. I had to search for particular polishes too long and the drawers looked like a mess, because of the different bottle shapes. I admit that my stash made me nervous. And that's why I decided that I'll organize my stash back the way it was. Well, not exactly the way it was. I'll probably keep the "special" polishes like glitters, mattes, duochromes, magnetic polishes etc. separately. I'm still deciding on this one.
And so I started to reorganize my stash again. This time it'll be a slow process as I'll do it in stages and brand by brand when I'll have the time. Today I started with my OPIs. Here they are, Maestra's OPIs.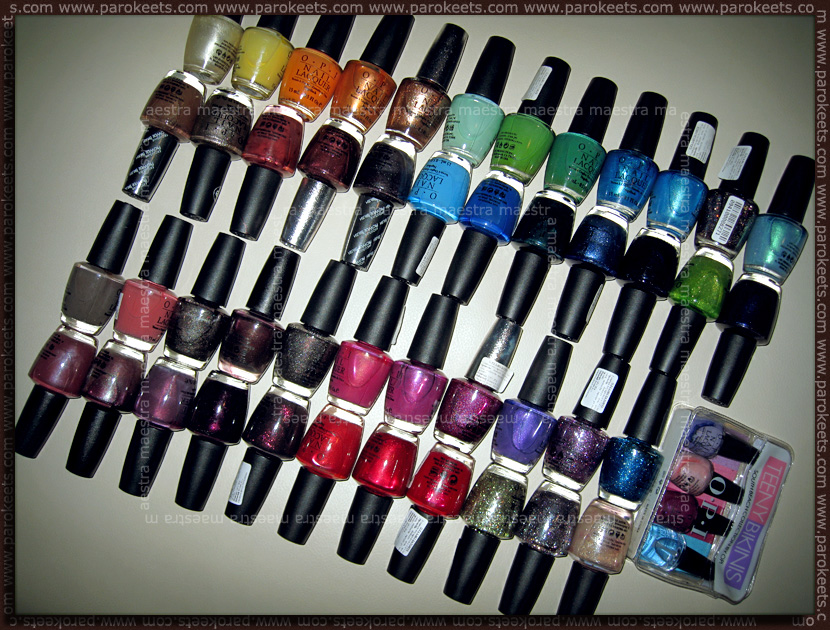 How do you keep your nail polish stash organized?