I still remember how excited I was over Cloud Nine polish after seeing it for the first time. It quickly ended in my cart with few other similar shades. I could not wait for the package to arrive. And after I applied it for the first time … not what I expected.
What can I say – impulsive buy without the happy ending.
China Glaze: Cloud Nine is full name of the polish that left me cold. I used three layers in this manicure.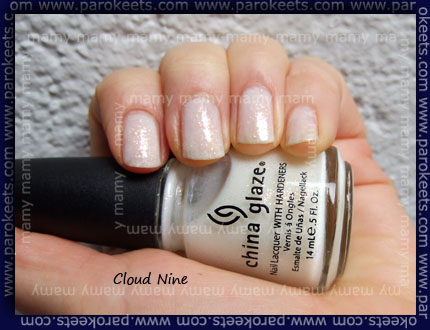 And even though polish looks lovely in the bottle, magic seem to disappear when applied onto the nails.
Base is quite sheer. You get "milky" look with the third layer. Gold glitter prevails, while blue one disappears. What a shame!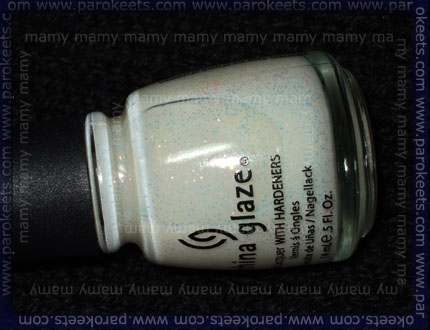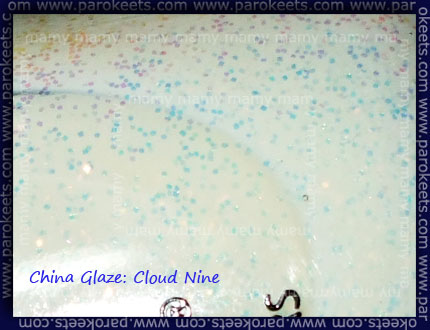 Doesn't it look way nicer in the bottle? No wonder I thought I had to have it.