I was inspired by Illamasqua's newest collection called Throb. I'm not sure, what inspired me in particular. Maybe it was that beautiful promo photo or maybe the colors themselves. Whatever it was, I always like to experiment with make up and this was the first time I've tried to do a pin-up look. I can't even tell you how much fun I had while applying make up. At some point it was a bit scary, because I looked like a corpse. And then in the next moment it was funny, because I looked like a clowness. :D At some point I was convinced that I'm going to fail big time! In the end I think I didn't fail completely, but I could have done much much better. Here's my pin-up look …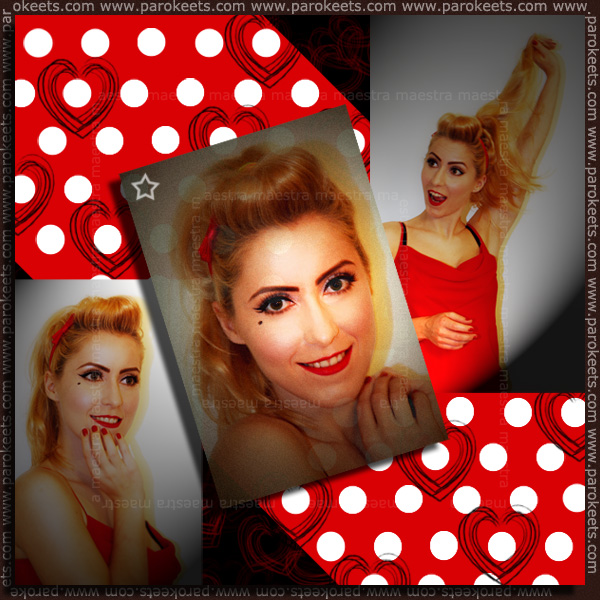 The main actors (besides me :D ) were Illamasqua's Throb nail polish, Sangers lipstick and Precision Ink – Abyss and some fake eyelashes. I also used a bunch of other stuff but I really can't remember anymore what else did I use.
But that's not all. Today it has crossed my mind, that it would be also funny to do pin-up nails. I used white special polish and Konad IP m59 and IP m79.
So, how did I do? Do you like it or not?