I have to show you something really pretty today. What do you think of Zoya: Casey?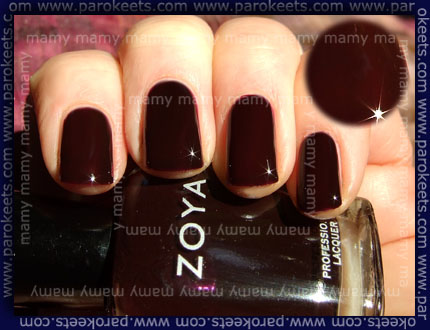 While I was going through my Zoya collection, I realized I never wore Casey. Since I felt kind of bad about it, so I decided to wear it right away.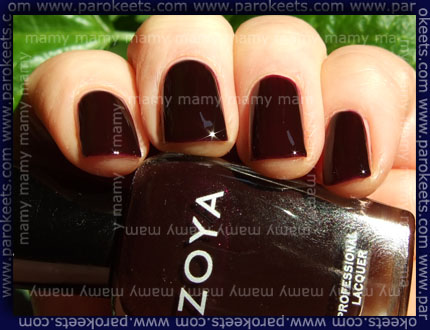 Application itself was not problematic, but unfortunately it is quite sheer. After two layers you can still see streaks in the sunshine. Two layers: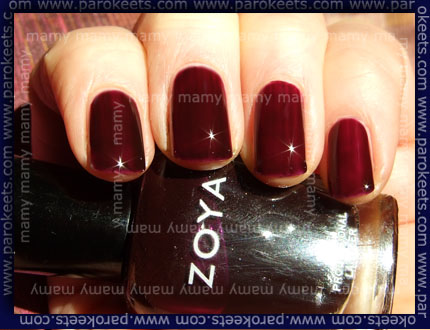 It looks OK in the shade, but sun reveals uneven application.
After third layer color looks perfect. What kind of color is it? Brown. And a little vine red and a little bit purple. Actually I bought is as purple polish and it does look purple in the bottle. In daylight it looks fantastic, almost black. I can safely say this is one of my favorite vampy shades.
Do you like it?