Zoya – Kotori looks gorgeous in the bottle. Black with irregular shaped blue shimmer. Very pretty! BUT unfortunately this beauty is very sheer. Even if you put on like 4 or even five coats, you wont get a deep black base with blue shimmer. That's why you should ALWAYS layer this beauty!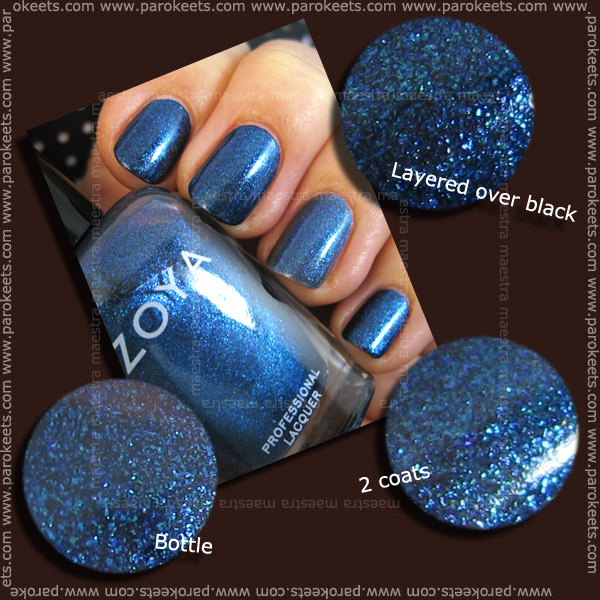 See, what I mean? It's way better layered over black. If you have a good black polish that covers in one coat, you'll basically need only two to three coats (one coat of black and one to two coats of Kotori).
What's your perfect black polish for layering? Mine is Deborah – the black matte one.
And what do you think of Zoya – Kotori?