Yesterday was a crazy day! And when I say crazy, I mean really really crazy! It all began with Illamasqua's Valentine's discount. I mean 20% off of the entire order is amazing! All the Parokeets ladies together wanted to place one big order, but the order just didn't get through. Very frustrating. You can only imagine the disappointment, when we realized that the site won't allow us to order stuff. Not fun! After we got over the disappointment we started to daydream again. And this time we dreamt of Inglot (again). Our dream shopping destination for quite some time now.
I wont bore you with details, how we watched endless reviews on youtube and swatches on several blogs etc. Fast-forward … Obviously the Inglot Gods were in a good mood and stars were in the craziest position. Namely, within one hour we decided that we are going shopping in Zagreb, which is in Croatia. Which is our neighbour country. Destination: Inglot! How crazy is that? OK, for those of you, who don't know all the facts. Zagreb isn't really that far. It's less than two hours drive to Zagreb, which isn't really around the corner, but it's obviously close enough for the Parokeets ladies. The drive there was smooth thanks to our fab driver.
So there we were… at the Inglot store in Zagreb. Look at all these colors.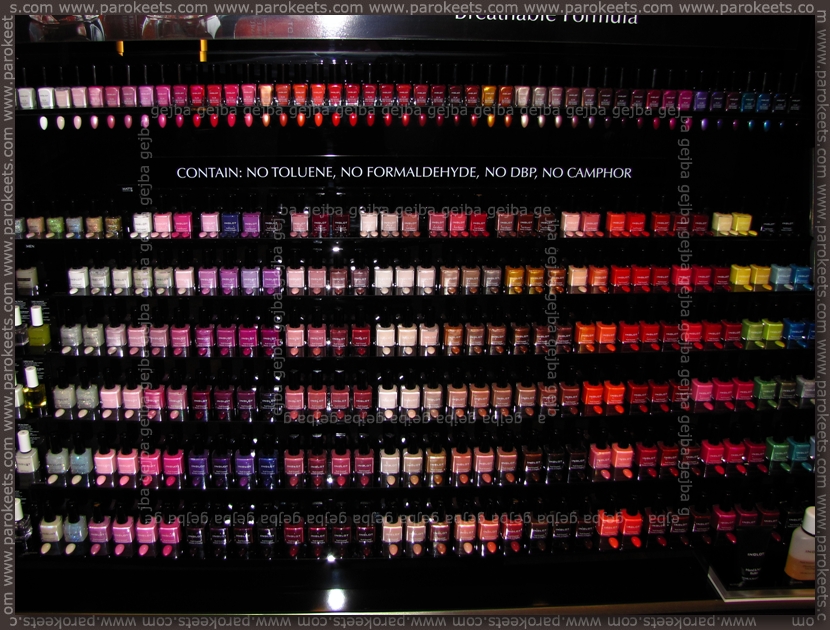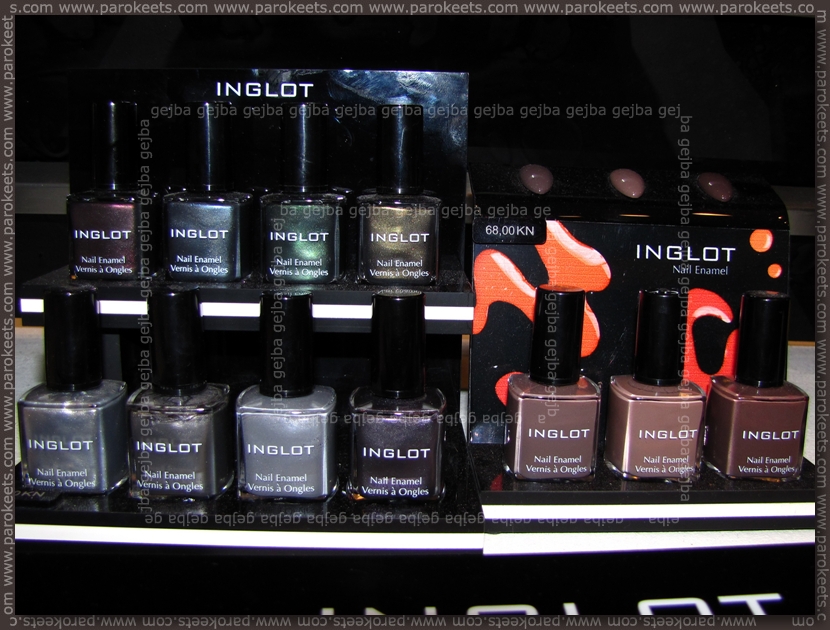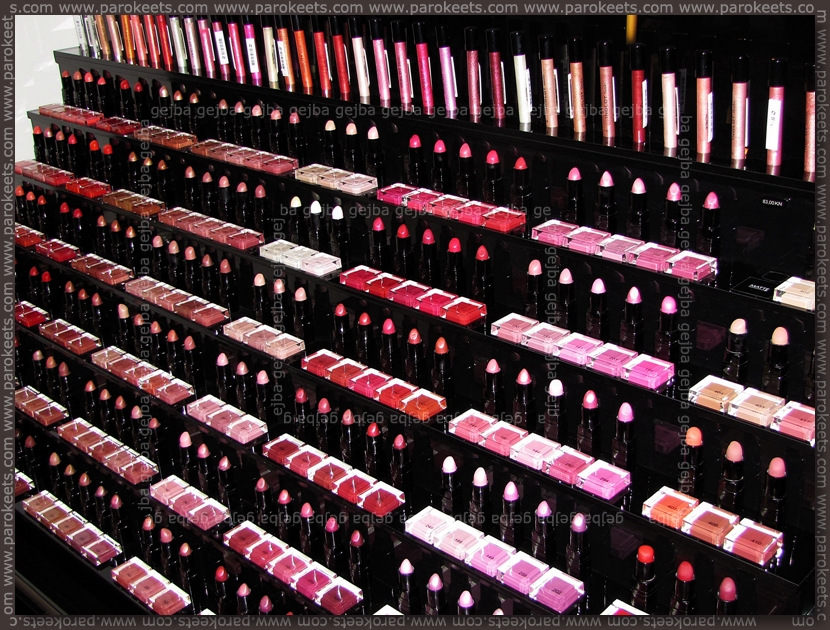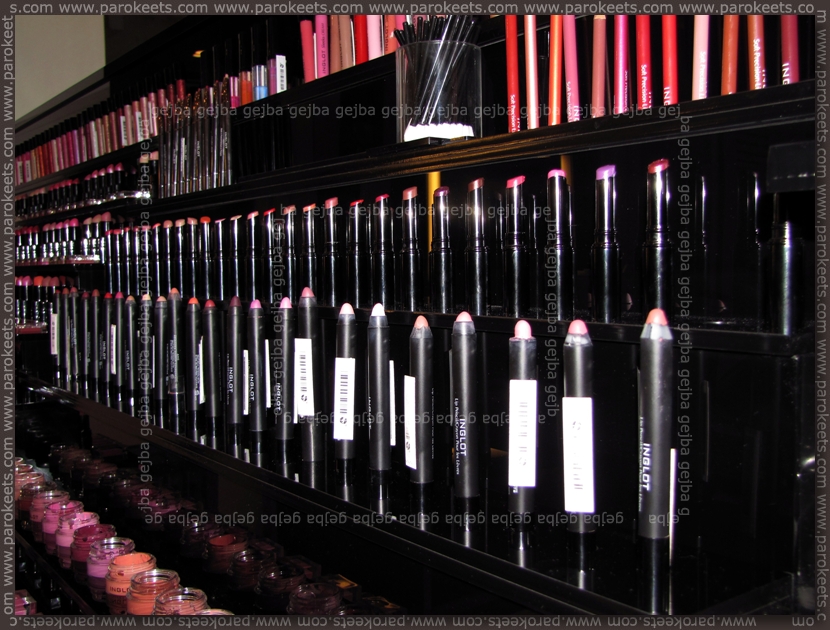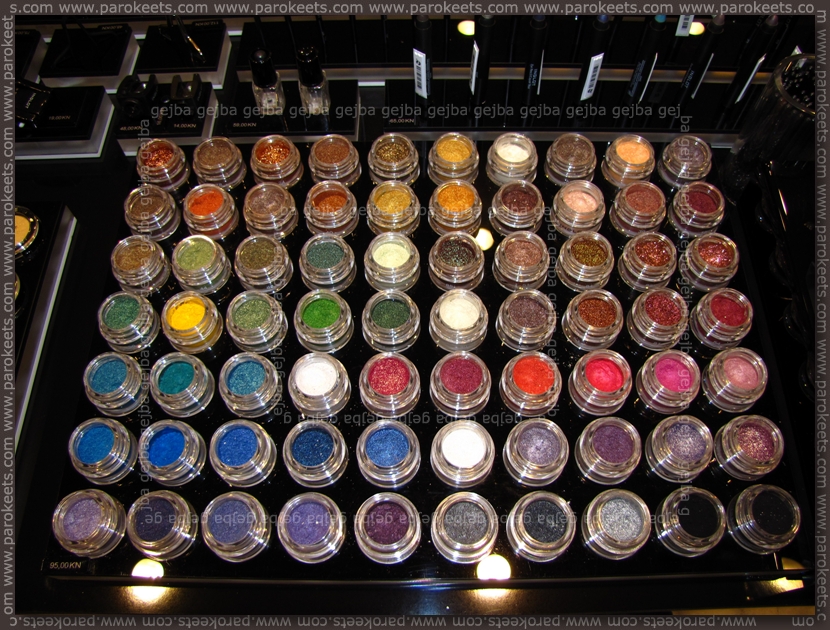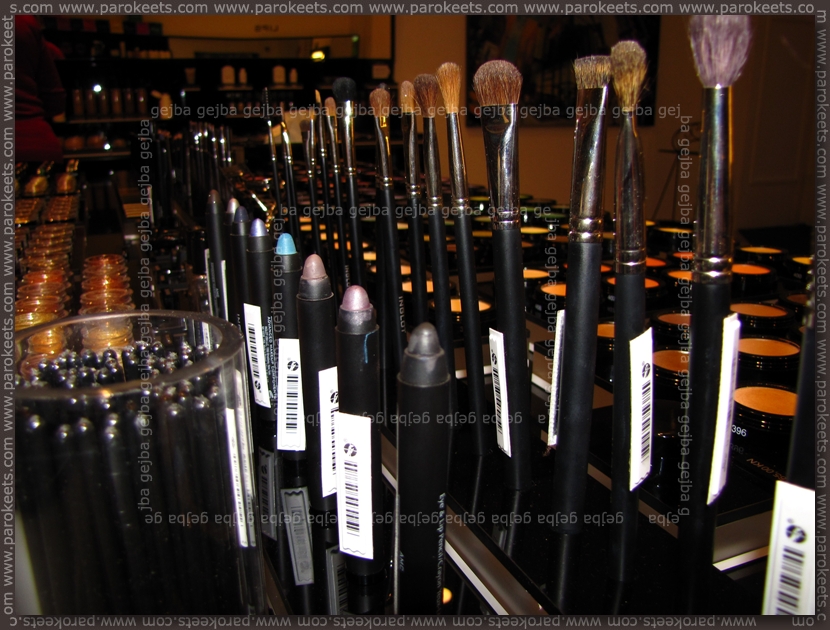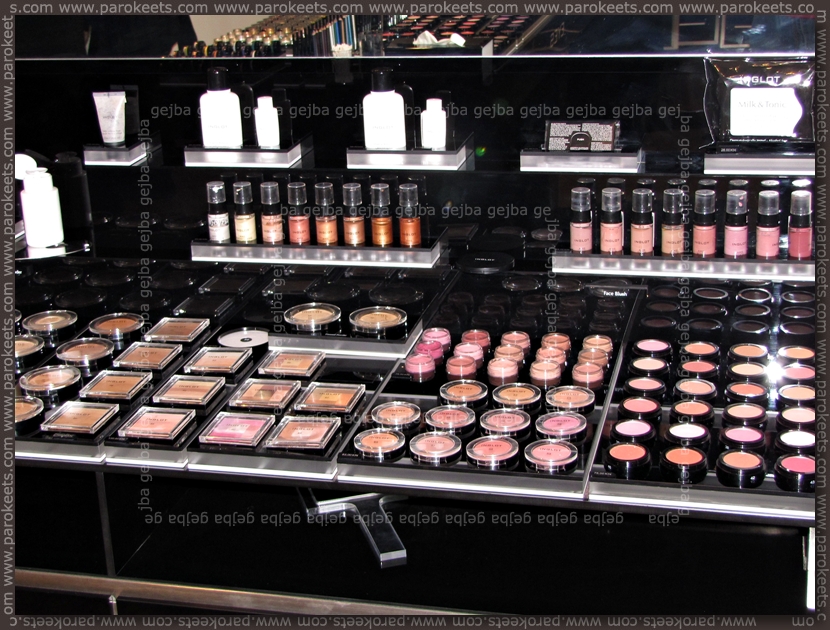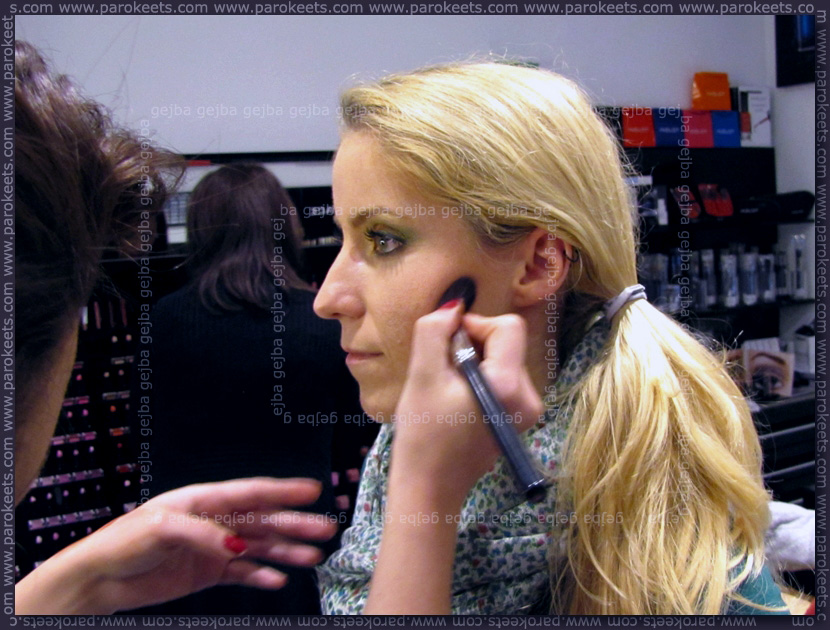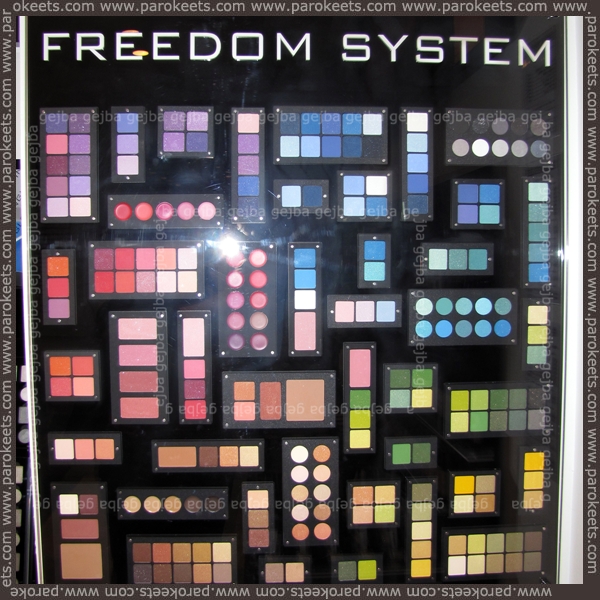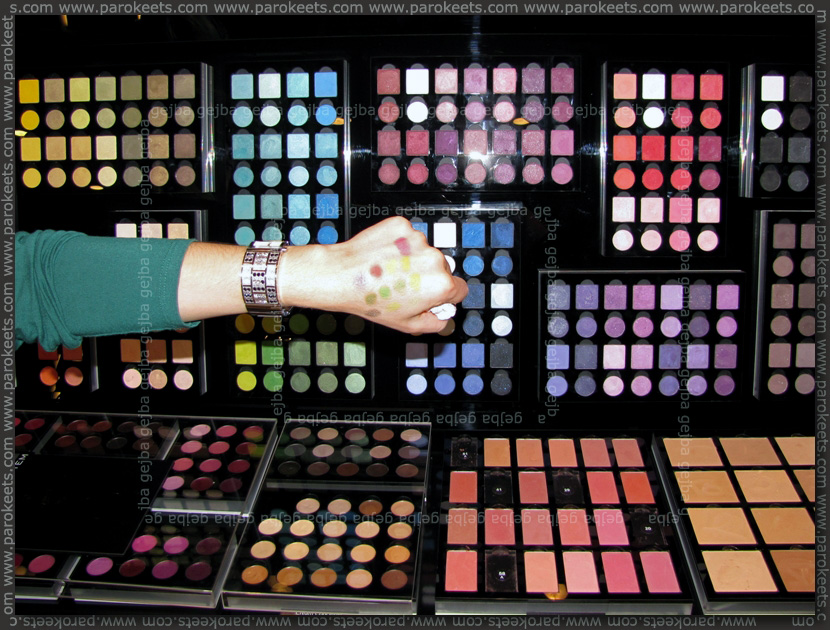 I think it's worth mentioning. The ladies at the store were very nice and helpful. I have only good things to say about them.
After two hours or so, that's what we bought.
Gejba's beauties.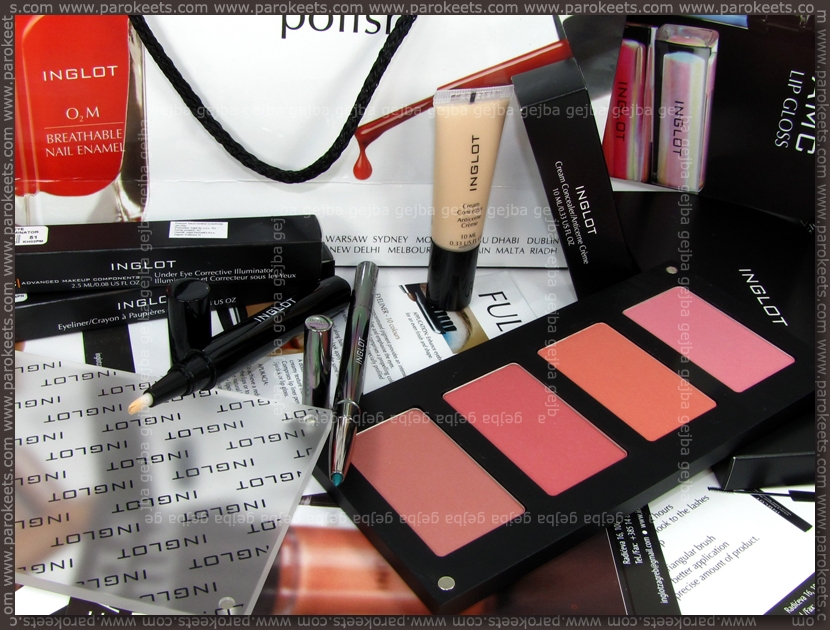 Mamy's purple pile.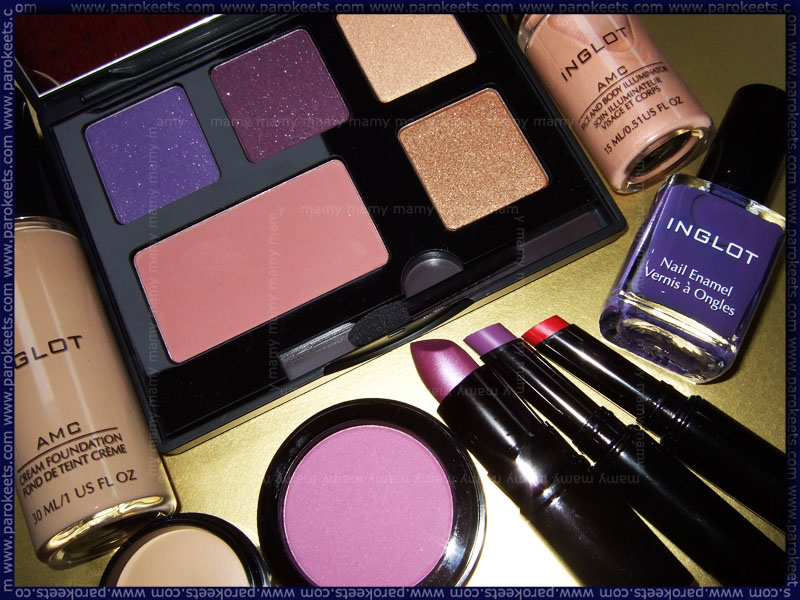 My (Maestra's) colorful babies + FOTD.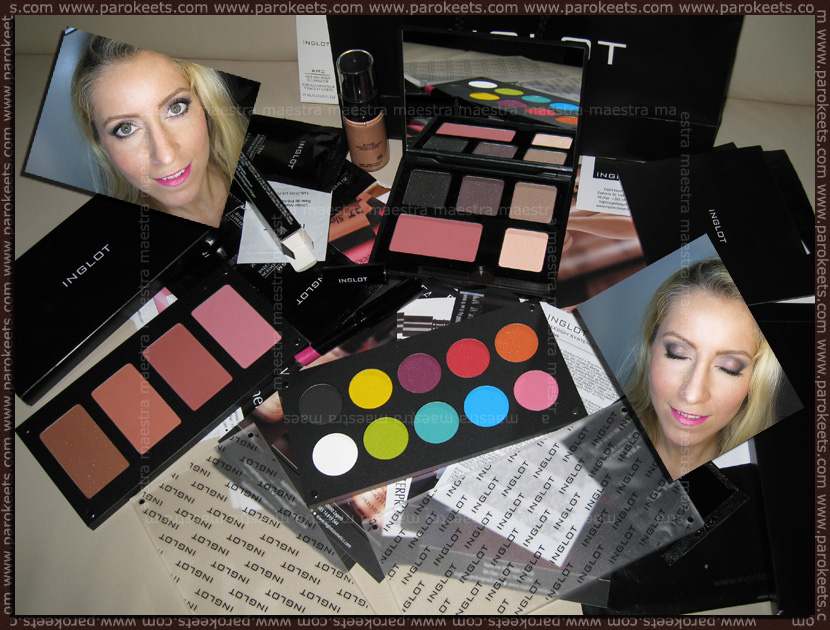 Thank you ladies for the amazing afternoon! I've had such a great time. Love you ladies!
And last but certainly not least. A special thanks to our fantastic driver a.k.a. the nicest person in the world! Without him, this stampede wouldn't have happened. Thank you!