Unfortunately I'm still recovering from the nasty flu, so the only thing I have for you today, are photos from my secret vault.
I used First Mate and Sea Spray from China Glaze Anchors Away collection for stamping.
First off I used Sea Spray for a base and stamped over it with new Essence plate and First Mate polish. Pattern transfered nicely, but it was not very opaque.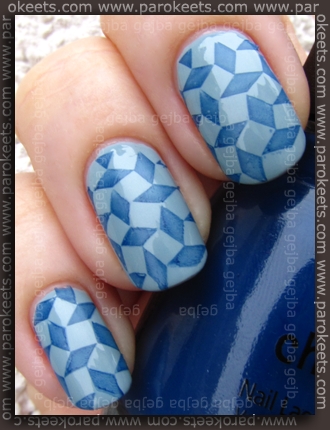 Then I switched the order of polishes and stamped with Sea Spray over First Mate. Again I used new Essence all over image plate. Image transfered fully. The only thing that bothered me with this manicure was tip wear of First Mate shade … manicure is less than a day old in the bellow photo.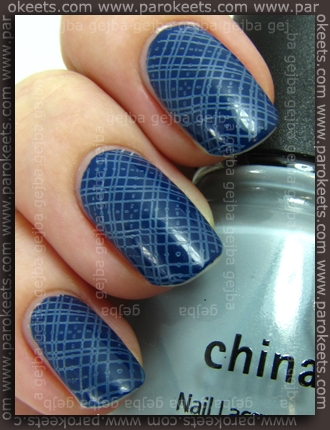 In case you're celebrating Valentine's Day – have fun.