After not so exciting winter collections, I was really glad to see interesting limited editions for spring.
China Glaze's sailor collection called Anchors Away is gorgeous. It was hard to resist all those beauties, but in the end I chose First Mate, White Cap and Sea Spray while Maestra picked up Ahoy! and Starboard.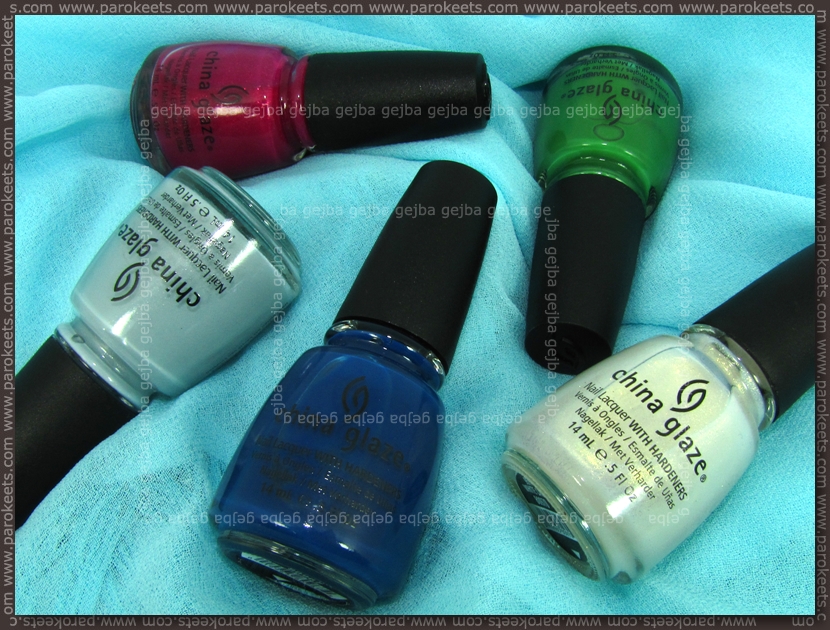 I knew Sea Spray would be mine as soon as I saw promo pictures. I love the combination of blue and gray color. And since I was determined to show you gray and blue side of this polish, I spent a lot of time photographing this shade. :D
I find this polish intriguing whether it looks blue (shade) …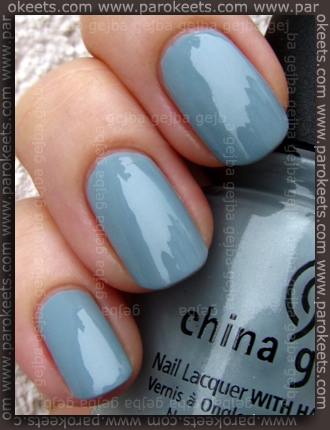 … or grayish (artificial light).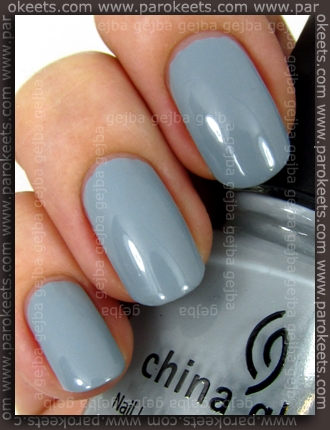 The finish is a little bit complicated. Polish applies similar to pastel ones (but better) and it looks creme. Then came the shock. I was eating lunch with Maestra, when she asks me how I like the shimmer. What shimmer? Sea Spray actually has a tiny shimmer that reminds me of particles found in metallic polishes.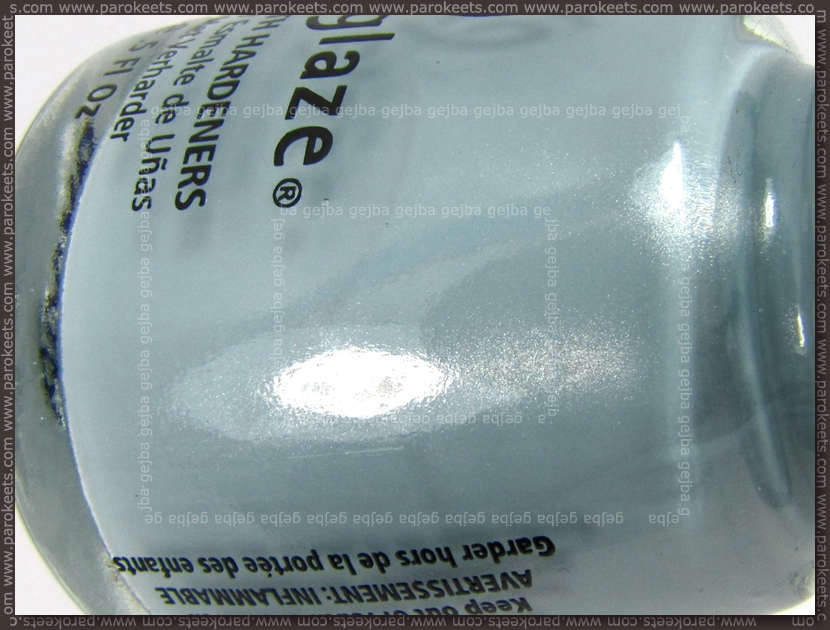 I know dark creme blue polishes are nothing spectacular, but I fell in love with  First Mate on the spot. I would say this is almost perfect dark blue for me. I used one coat + topcoat as the polish is really pigmented and applies nicely. What I did not like is the visible tip wear the same day I applied it. I'll try with 2 coats next time to see if that makes a difference.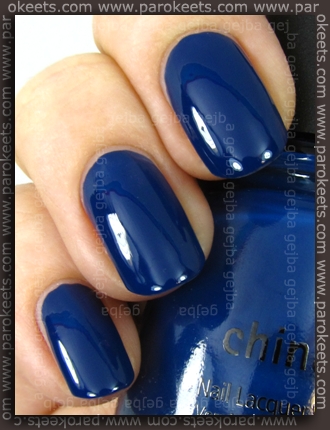 What intrigues me the most in White Cap polish is an interesting shimmer suspended in a milky white jelly base. Sparkle is a combination of regular shimmer/glitter and flakies. You can see gold, green, coppery-orange sparkles. And when I applied White Cap on the nail wheel I saw that there are blue particles hiding in there too.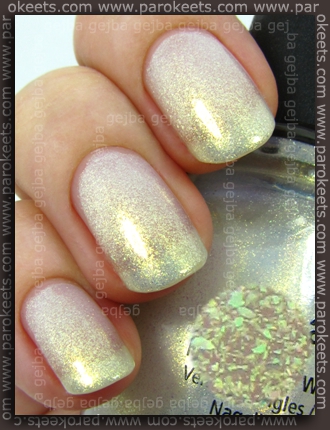 I wondered if I could use White Cap for layering, so I applied it over all the polishes in Anchors Away collection we ordered.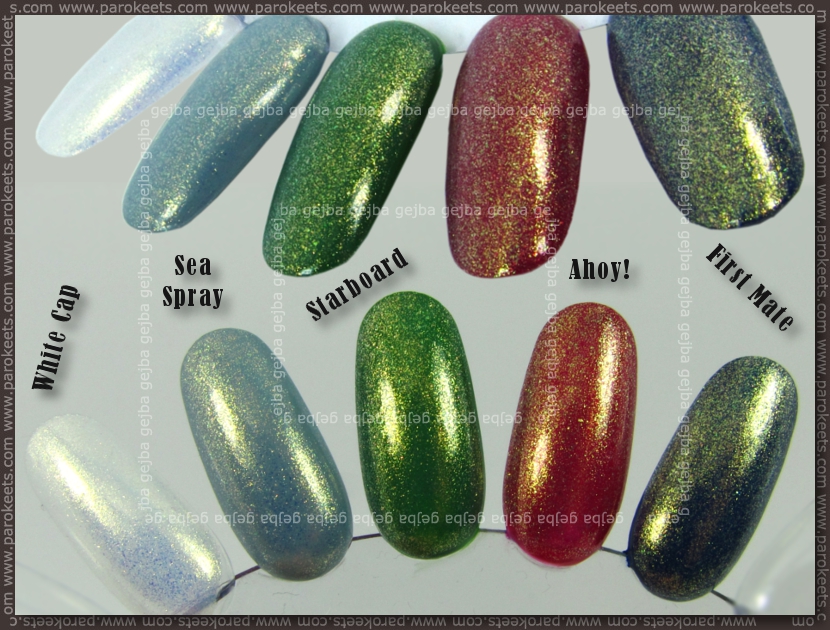 I'll definitively be buying more shades from this collection. If nothing else then I'm getting Maestra's Ahoy!. :D
Maestra prepared swatches and comparisons for Ahoy! and Starboard so please read on.
---
Ahoy! is probably the most popular shade in this collection. It's a raspberry shade with a jelly base and irregularly shaped gold glitter. Interesting shade. I totally understand, why people love it. But I'm not crazy about it. Yes, I like it, but that's it.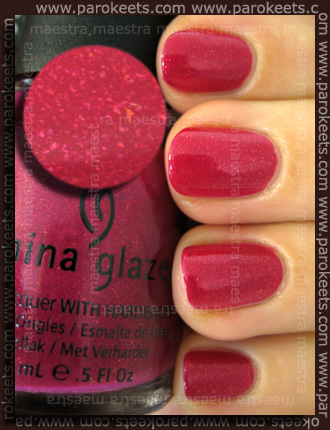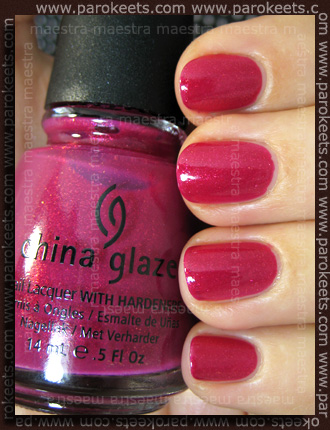 I wondered how Ahoy! would look layered over black and how it's compared to OPI's Let Me Entertain You from the Burlesque collection. Here's the comparison.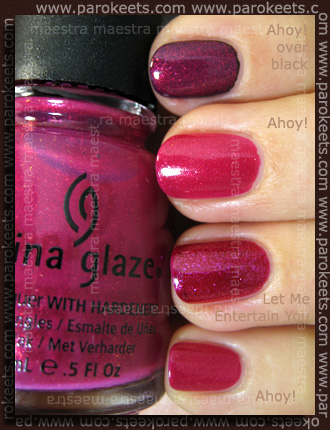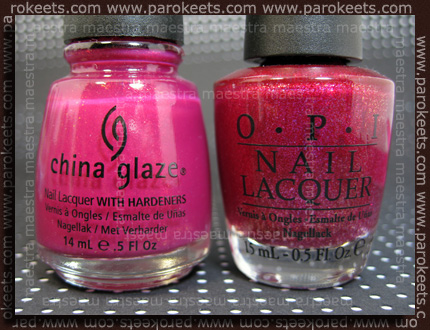 Let Me Entertain You is darker, which is a good thing for me. It also has glitter that flashes purple. All in all, I like LMEY better.
Starboard is a grass green shade with creme finish. It's the perfect shade of green. Not too yellow toned and not too blue-toned. There are two coats in the photo below.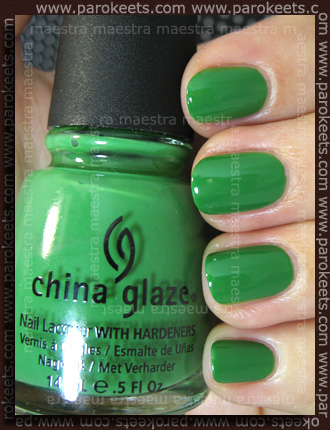 I couldn't find a dupe for Starboard in my collection of nail polishes. Ciate's Stilletto is the closest I have.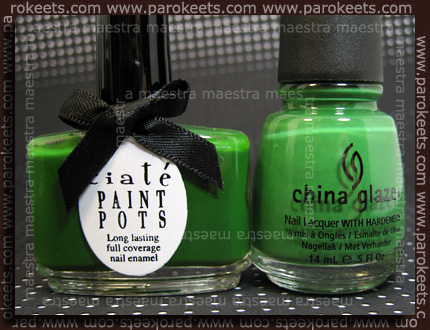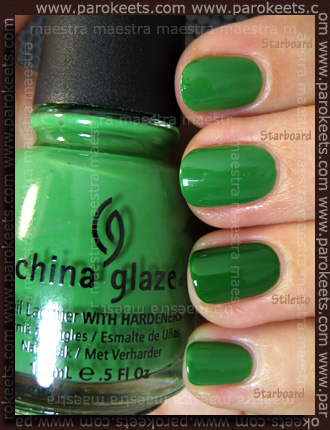 What are your thoughts on this collection? Any favorites?